Nothing says back to school like some apple carrot muffins. YUM!
Photos and information from https://www.healthylittlefoodies.com/carrot-apple-muffins-no-added-sugar/
Carrot Apple Muffins sweetened only with fruit. Perfect for breakfast or as a healthy snack.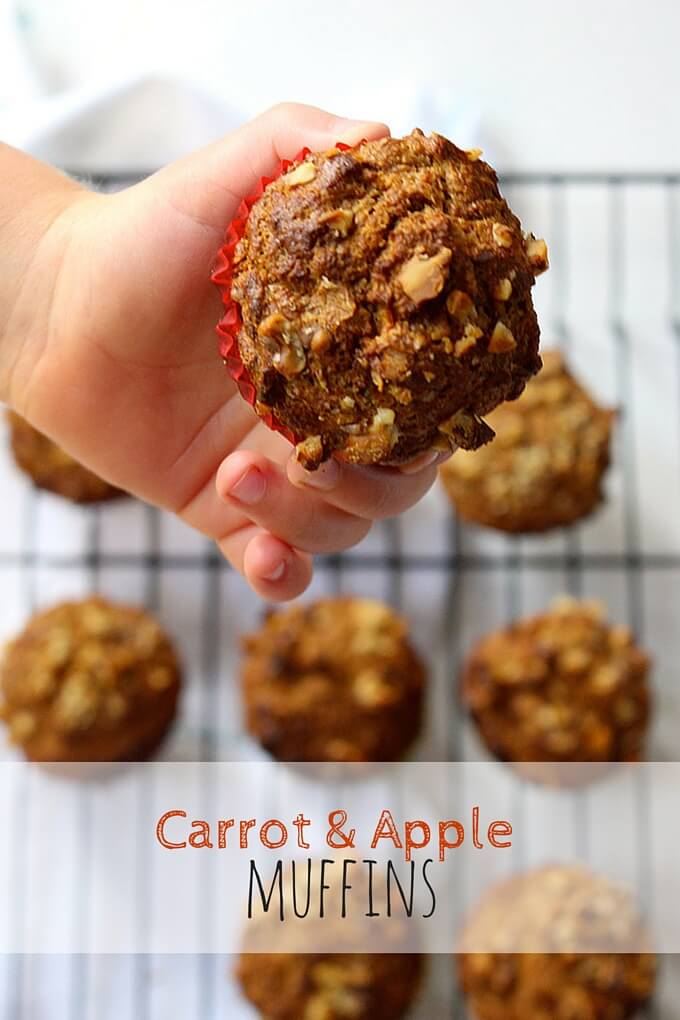 I see so many recipes for "sugar-free" muffins and then I read the recipe only to see large amounts of honey, maple syrup, coconut sugar or brown sugar used in the recipe. I'm sure these recipes taste amazing but they aren't sugar-free and often have very high sugar contents.
 Technically these Carrot Apple Muffins aren't sugar-free either but they are only sweetened with fruit.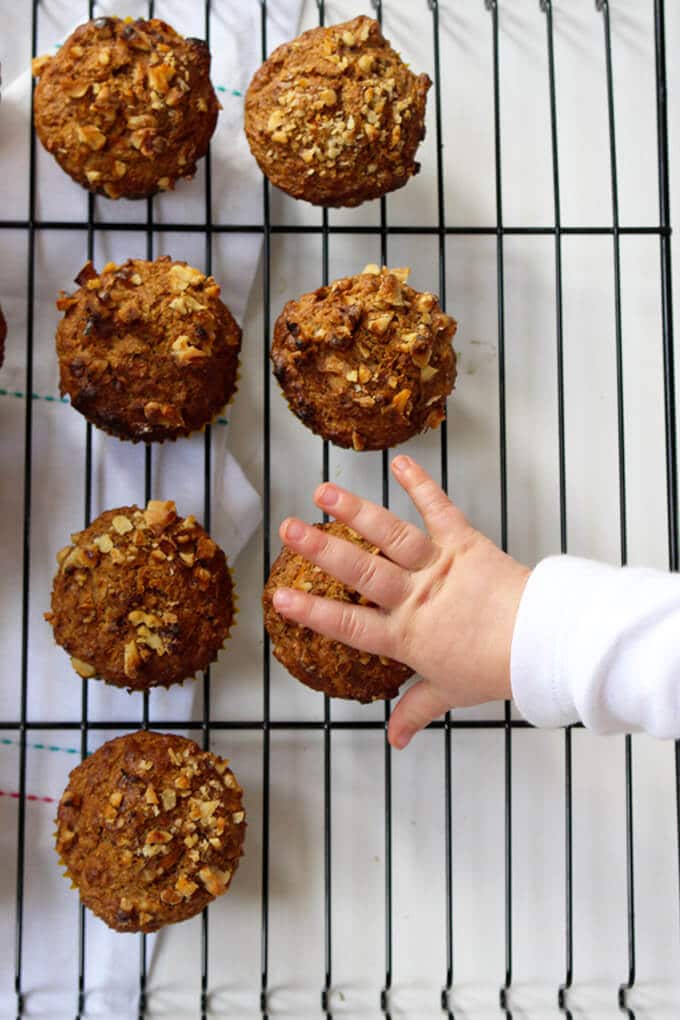 If you are looking for an indulgent, sweet muffin then stop reading now. These certainly don't fall into that category. However, if you are looking for a healthy breakfast or snack idea then these will be perfect. If you have tried my healthy banana bread and liked it then you should love these too. They have a similar sweetness level and texture.
The banana, apple and carrots in this recipe provide the sweetness. The riper the banana the sweeter the muffin will taste and this recipe works best with really ripe ones.
INGREDIENTS:
2 tbsp (46g) coconut oil
1 ripe banana (mashed)
1 apple (grated)
1 packed cup (145g) grated carrot
1/3 cup (80g) apple puree
1/2 cup milk 2 eggs (beaten)
1 1/2 cups spelt flour
1/2 cup ground almonds
1 tsp cinnamon
1/2 tsp powdered ginger
1 1/2 tsp baking soda
1/2 tsp salt

@healthylittlefoodies for full recipe.