Who's ready to get back into a routine of some healthy habits?!?
I am!
Living Hollis Style 14 Days of Health with Lesley Martel 
is BACK this Monday, January 9th for 2 weeks!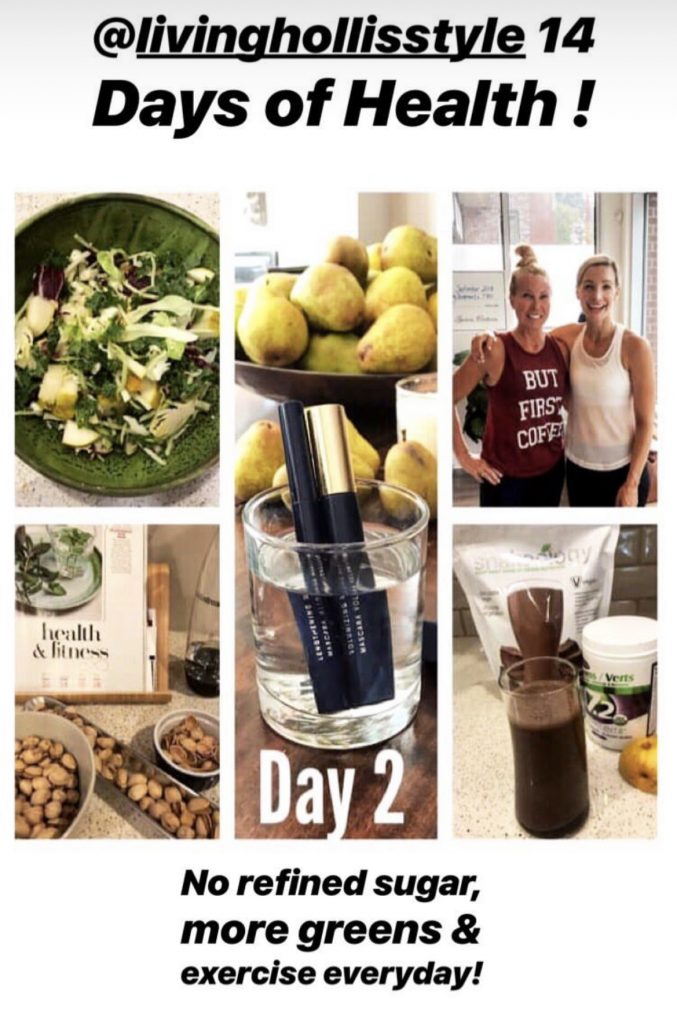 Join us or follow along for some accountability & ideas to incorporate more greens, exercise (movement) and no refined sugar everyday. We will have a private Facebook group for posting our #healthyhabits and keep us motivated! Yay! Comment or Dm us if you are in!