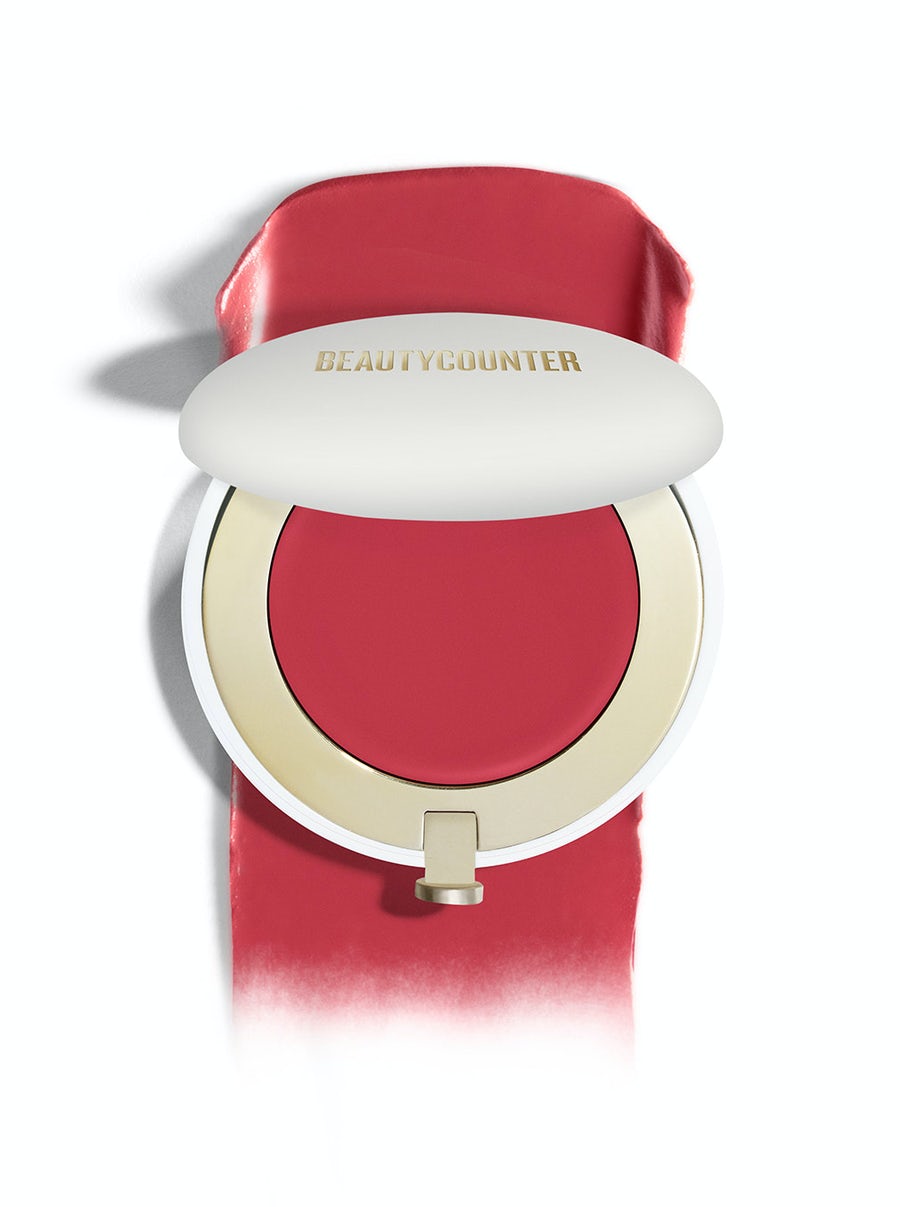 Cream blush is one of those products that suits everyone and blends effortlessly with the rest of your makeup! The only challenge? Having to decide which of the eight shades to wear first!
One of the best parts about the Cheeky Clean Cream Blush is how mistake-proof it is. You can apply it with a brush, beauty blender, or even just your fingers! I love how versatile and multitasking it is and the silky colour it gives cheeks (and lips!!)Both a light flush and a bold pop of colour give me confidence for my whole day! Even better? The chic compact is refillable—and made from PCR plastic so go ahead and get cheeky.
Refill ready
The ready-to-go refills make giving your compact new life easy and eco-friendly. Whenever you're ready for a new look, you can just replace it in a snap. Or, if you're like me and like to mix it up, keep a variety of shades on hand. Simply pop out the old, snap in the new, and you're good to go!
The Beautycounter promise
Besides the stunning product lines, my favourite part about working with Beauty Counter is their passion for creating clean beauty and making safer products more accessible for everyone. Their motto is to formulate, advocate, and educate – I mean, who can't get behind that!
Ingredients you can trust
Squalane: An exceptional moisturizer and provides a silky-smooth, luxurious texture without a greasy or heavy feel.  
Jojoba Esters: Helps to moisturize, soothe, and soften with a lightweight feel. 
Jojoba Ester-Treated Pigments: Delivers a blendable texture, ultra-smooth application, and even coverage. 
I'm always looking for products that are makeup and skincare all in one, and let me tell you, this is it! The moisturizing squalane gives a super luxurious texture, so the colour goes on dewy for fresh and youthful-looking skin, while the jojoba esters work to moisturize, soothe, and soften.
Beauty should be as good FOR you as it looks on you, and now it can be!
 Shop Beautycounter Cheeky Clean Cream Blush here.