Counter+ Charcoal Cleansing Bar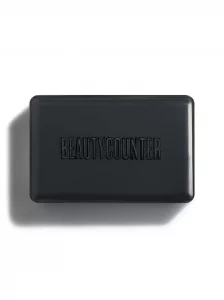 Raise the bar when it comes to deep cleansing. Our Charcoal Cleansing Bar is formulated with Binchotan charcoal powder to help detoxify and absorb impurities in skin without drying it out, resulting in a smoother, brighter complexion. Made with a palm-free soap base, the gentle formula can be used daily on the face.
Don't forget:
Sometimes the best thing is to keep it clean and simple. Don't underestimate the power of the charcoal cleansing bar.
Shop the Charcoal Bar with me here.