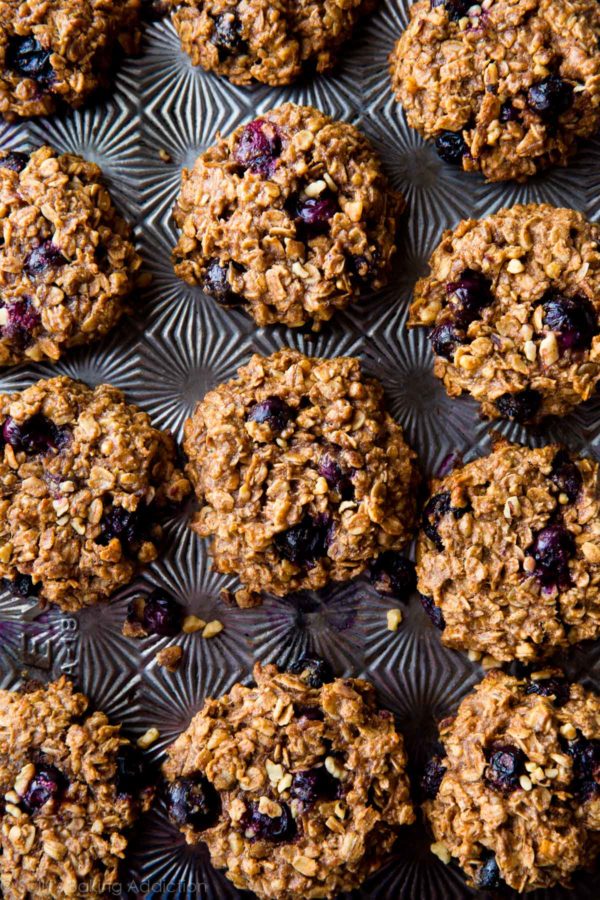 Don't these cookies sort of look like blueberry muffin tops? They don't taste like muffin tops at all, but the resemblance makes me happy. You know what else makes me happy? They're actually pretty good for you with zero refined sugar, plenty of wholesome oats, almond butter, and fruit. In fact the only thing missing is a cup of coffee and bowl of yogurt because, like muffins, these cookies are most definitely breakfast-worthy.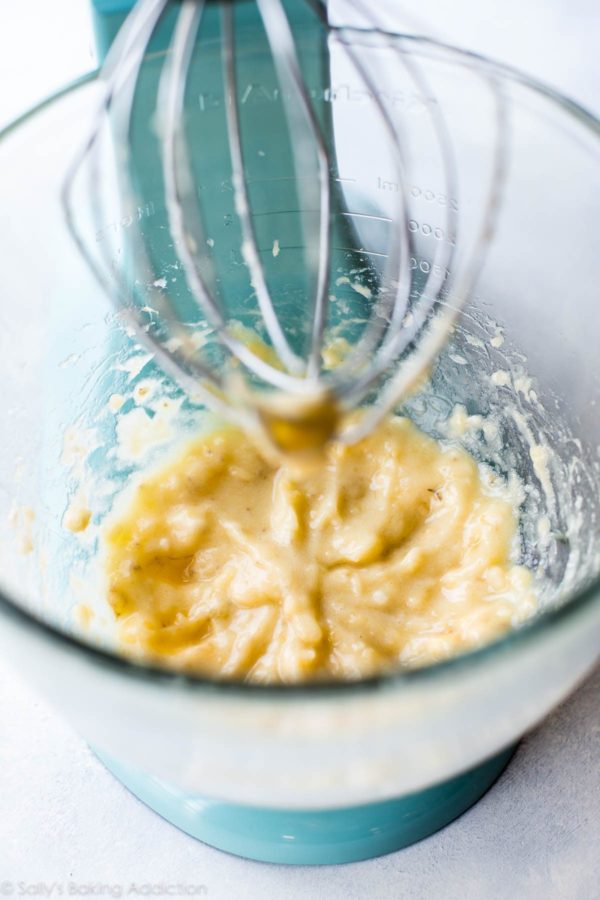 I love breakfast cookies. Do you? Who doesn't enjoy cookies for breakfast?! I have a couplevariations on my blog, but today's are packed with berries so they're an instant fave. The cookies stay fresh all week in the refrigerator and if you can't go through them that quickly, you can freeze them individually like I do. Stick one frozen cookie in the refrigerator before bed. It'll thaw out by morning. I *love* them cold.
These good morning sunshine breakfast cookies
are super chewy, hearty, thick and taste like really dense baked oatmeal. Major staying power. You only need 9 ingredients and some can be easily substituted. I listed subs in my recipe notes if you're curious.
Ripe bananas = power ingredient. Not only do they sweeten the cookies, they help bind the ingredients together. If you're not a fan of bananas, I suggest using 1 egg and 1/3 cup applesauce instead. Again, I'll remind you about that in the recipe notes. I like to place the banana in the mixer first so that the paddle or whisk attachment can mash them up, instead of mashing them up with a fork prior to beginning. It's just one less step you have to do! Then the rest of the ingredients go into the bowl. This is a 1 bowl cookie recipe where everything can be dumped in– in any order– and then all mixed together. Less prep work is always a good thing.
Almond butter = another power ingredient. Nut butter can be a funny ingredient. It acts like flour in cookies– remember these, these, and these flourless nut butter cookies? The 1 cup of nut butter not only gives the cookies flavor, it helps (1) bind the ingredients together and (2) helps the cookies maintain their shape. Without the flour, and if using certified gluten free oats, this is a gluten free cookie recipe.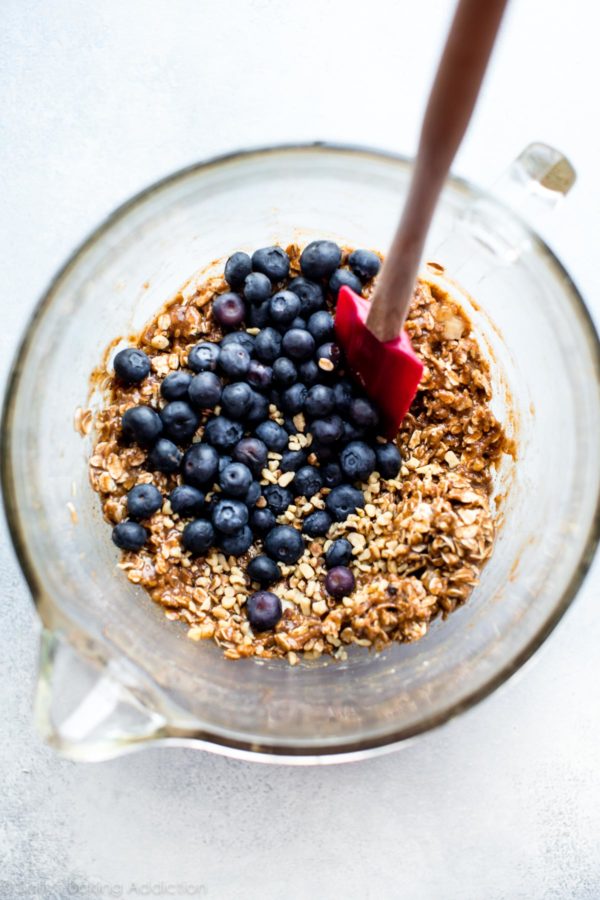 These blueberry breakfast cookies are massive. 1/4 cup of dough goes into each cookie! As you individually shape them, you'll think it's way too much dough. BUT the cookies hardly spread in the oven. Because of this, make sure you slightly flatten the cookies out. The recipe makes 12, so I suggest 6 big cookies per baking sheet.
One more thing. The cookies bake at a lower temperature. They're so thick that anything higher could burn the tops rather quickly. Because of the lower temperature, the cookies will take about 20 minutes in the oven.
Before I leave you with the recipe, I have to warn you about something. The dough itself with the sweet bananas, honey, cinnamon, almond butter, and oats is unbelievably tasty. You'll lick the spatula clean; it's impossible not to. And if you only get 11 cookies out of the batch, I won't judge!!
Ingredients
2

ripe medium bananas, mashed (about

3/4 cup

)*

2

and 1/2 cups (200g) old-fashioned whole rolled oats*

1 cup

(250g) any nut butter (I use almond butter)

1/2 cup

(60g) chopped pecans or walnuts*

1/3 cup

(75g) honey*

1 teaspoon

pure vanilla extract

1/2 teaspoon

ground cinnamon

1/4 teaspoon

salt

1 cup

(190g) fresh or frozen blueberries (do not thaw frozen)
Source: https://sallysbakingaddiction.com/good-morning-sunshine-breakfast-cookies/