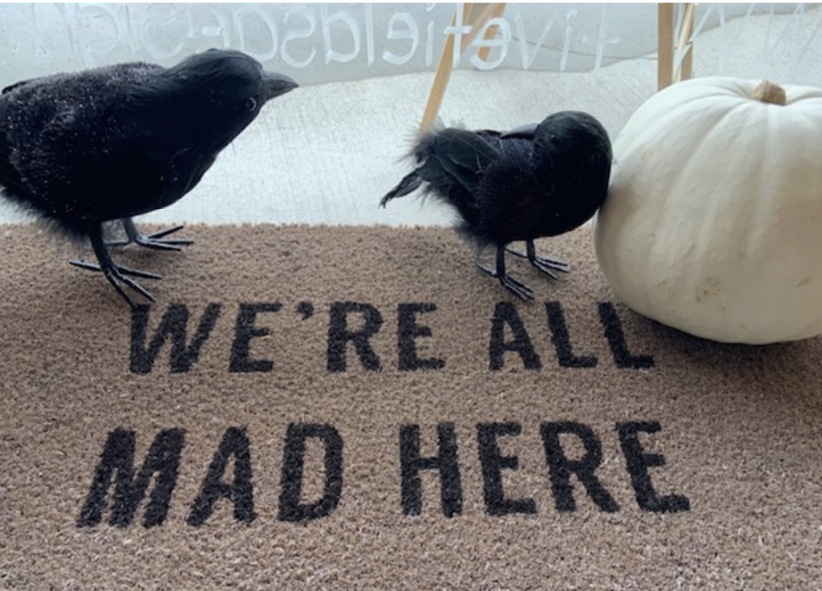 Halloween can be more of a trick than a treat, however by keeping things simple and using what you have on hand you will avoid losing your witch. Vintage and layered is the name of the game for halloween decor, skip the plastic and orange and think aged silver, grey, black velvets, and deep purple.
Start at your front door, if you don't have time to carve, use black temporary tattoos on white pumpkins, and display them in an unexpected way like stacked in columns rather than spread low. Indoors more is more; group and cluster silver, mirrors and any black decor together it makes more of an impact. Tuck away your beach photos and put out your black and white photos from long ago when the flash took forever, they can create an eerie montage (no offence great gramma). Between your own goblins and trick or treaters you will be busy so its best to have a make ahead buffet, and set a fabulous table where everyone big and small can help themselves. Layer your table with scrap fabric or old throws in dark colours, Halloween loves frayed edges and don't worry about one table cloth that fits use several layered on top of each other. Top the table with as many glass, silver and mis matched candle sticks as you have, trail white pumpkins down the centre, fill vintage silver gravy boats with cutlery and napkins and for fun add a Sugar-uterie platter stacked with fun treats!
Keep the menu make ahead and easy, think pasta bakes, soup, curries, chilli; carbs are your friend tonight as it slows the sugar consumption! Get out Gramma's punch bowl add two parts white grape juice to one part sparkling water, kids love the little cups and you will love the self serve ease plus white is a lot easier to clean up than a purple juice box!
Decor this time of year can be as imaginative or as simple as your desire there is never a wrong way to decorate, enjoy the kids; yours and others and Happy Halloween!
Door Mat $25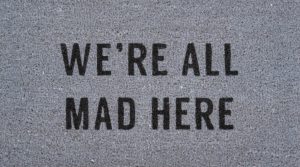 Vintage Candle Sticks $20 +