These Oatmeal Green Smoothie Muffins are so easy to make and so delicious! Perfectly sweet, soft and packed with healthy greens! They are naturally gluten free, dairy free, naturally sweetened, and loved by all…especially kids!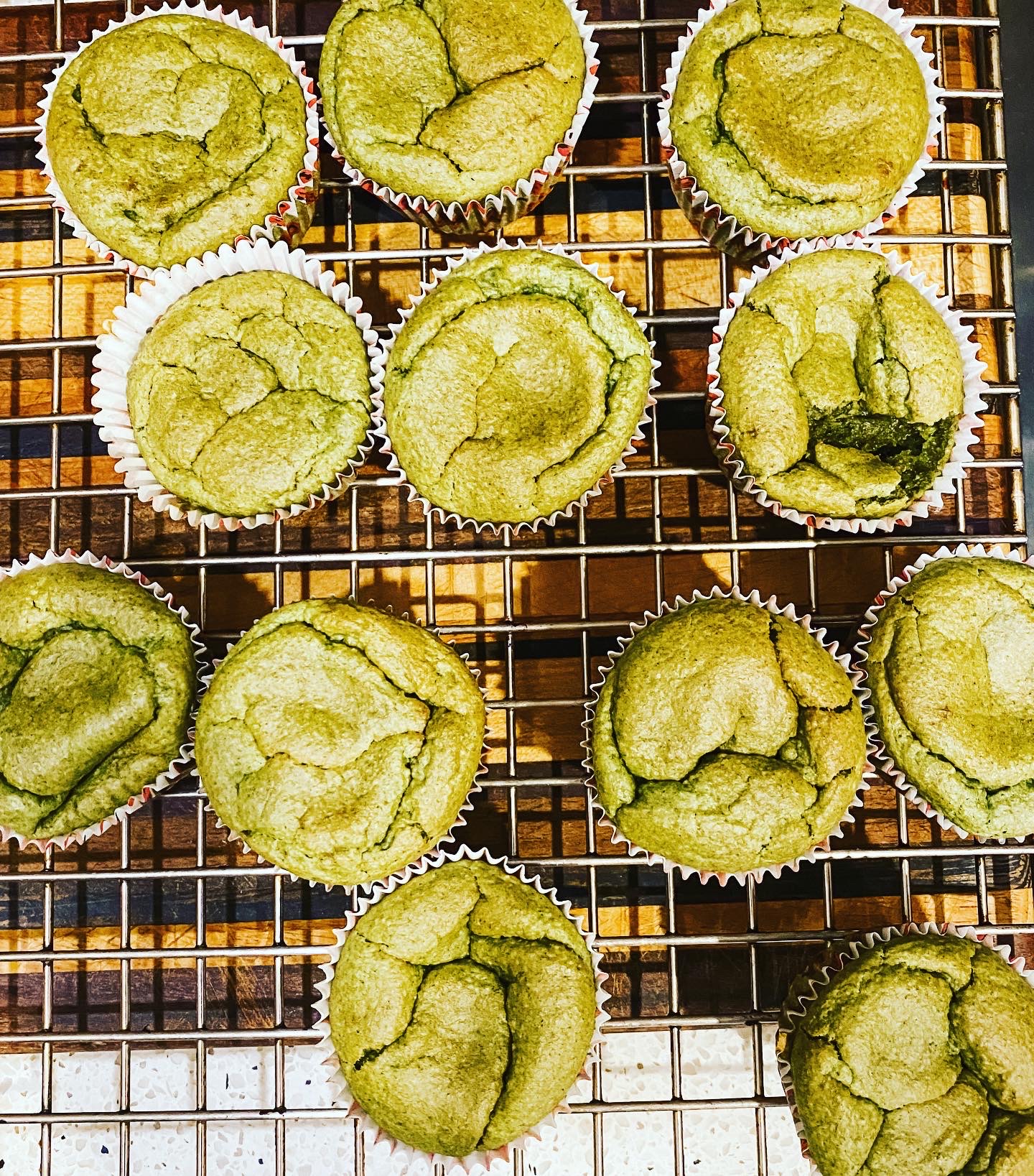 We are a smoothie-lovin' family. And I am a smoothie lovin' girl. But, to be honest with you, if I have to drink another green smoothie in the near future…..I might cry.
Don't get me wrong. I have a mega soft spot for green smoothies. However, as amazing as smoothies are…they can get old. Real old. Just like any other food you eat day in and day out. Variety is the spice of life, and smoothies are no exception to this rule.
I didn't really think about this fact until one day, I found myself glaring at my morning smoothie.
"You again," were the words running through my head as I forced myself to gulp down the sweet green blend.
Force…never something that should be part of eating.  Healthy or not, you should never force yourself to consume something. Eating is the act of nourishing and fueling your body, but there are so many emotions tied into the act as well. When you force yourself to consume something that brings you no joy, you leave the meal hungry….not unsatiated…but still hungry and looking for more. In my personal experience, the days that you force yourself to eat something that bring you no joy are also the days you tend to go grazing on things that are less than nourishing…..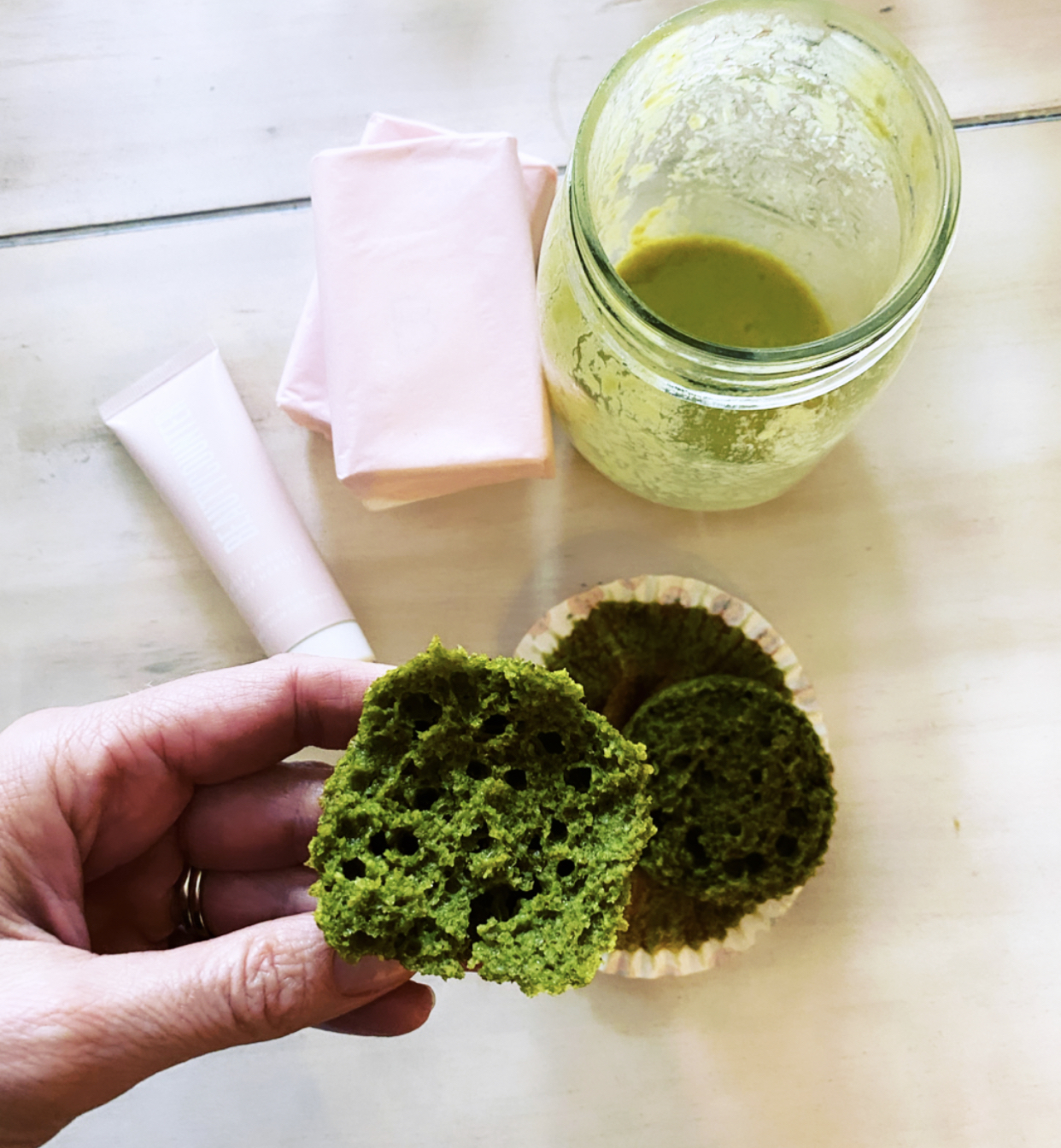 It was one day when I was making a batch of my Flourless Peanut Butter Muffins  in my blender that the idea of a green smoothie muffin dawned on me. I made muffins all the time during my meal prep or quickly the night before an exceptionally busy day…. why not throw greens into the mix? I really feel like having veggies in every meal is an important part of healthy living and green smoothie muffins would fill the easy healthy void my temporary smoothie break left in the morning.
So, that day…Oatmeal Green Smoothie Muffins were born.
Loaded with nutrient-dense greens, naturally sweetened with bananas and a little honey/maple syrup, and packing an extra punch of fiber-rich rolled oats for good measure…a new breakfast favorite was born. In true mommy blogger form, I tested this recipe out on my daughter (and her friend that was over for a play date (don't let me baby sit your kids unless you are willing to let me feed their weird healthy things in the name of recipe development) before I even considered bringing this recipe to the rest of you. And it passed….with flying colors. In fact, when I caught the kids stealing more green smoothie muffins off of the cooling rack, I knew I had just made a recipe that would make a lot of families' life healthier and tastier!
Tips
If you don't have a high-speed blender, blend your oats alone first. Then add the other ingredients! This will help them to have a smoothie texture!
Adjust how much spinach you put in to fit your taste/needs. The more spinach = the darker the shade of green these muffins turn out. The less spinach = the lighter shade of green.
Let them cool completely before eating. You CAN eat them still warm, however, they may be till a bit soft in the middle and stick to your liners. Baked goods continue cooking when hot out of the oven and firm up as the cool.
Store in the fridge or freezer! They will last much longer!