Such a great time today doing a DIY project with Five Fields and Lesley Martel for the home. We had an overwhelming response for this quick, easy project in our "Try Something New Challenge" and not enough space to accommodate everyone. So…we have broken it down for you in a few easy steps to do at home. I can't believe the beautiful results of this quick easy project and it was super FUN, even for someone like myself who is a newbie DIYer. Excited for a family brunch or special occasion to showcase my table with my new table chargers.
Charger Change
Spring tablescapes become a lot more interesting with a makeover of a dollar store charger!  First buy a dollar store charger or maybe you have old ones at home, coat with one of the beautiful Annie Sloan colours, Antionette, French Linen, Louis Blue or Chicago Grey would make for a lovely Spring table vibe.  After the paint has dried take a damp sponge or cloth and rub gently to reveal the gold of the charger beneath.  You could paint another colour on top and wet distress again for a layered vintage vibe or select a stencil and pounce a coordinating paint on to the charger to stencil the plate.
Spring table never felt so fresh with a little help from Annie Sloan!
All Annie Sloan products, including Chalk Paint®, are available through Annie Sloan's carefully selected network of independent shops. Annie Sloan is proud to support small businesses and FIve Fields Decor and Design is our local stockist for all your Annie Sloan needs.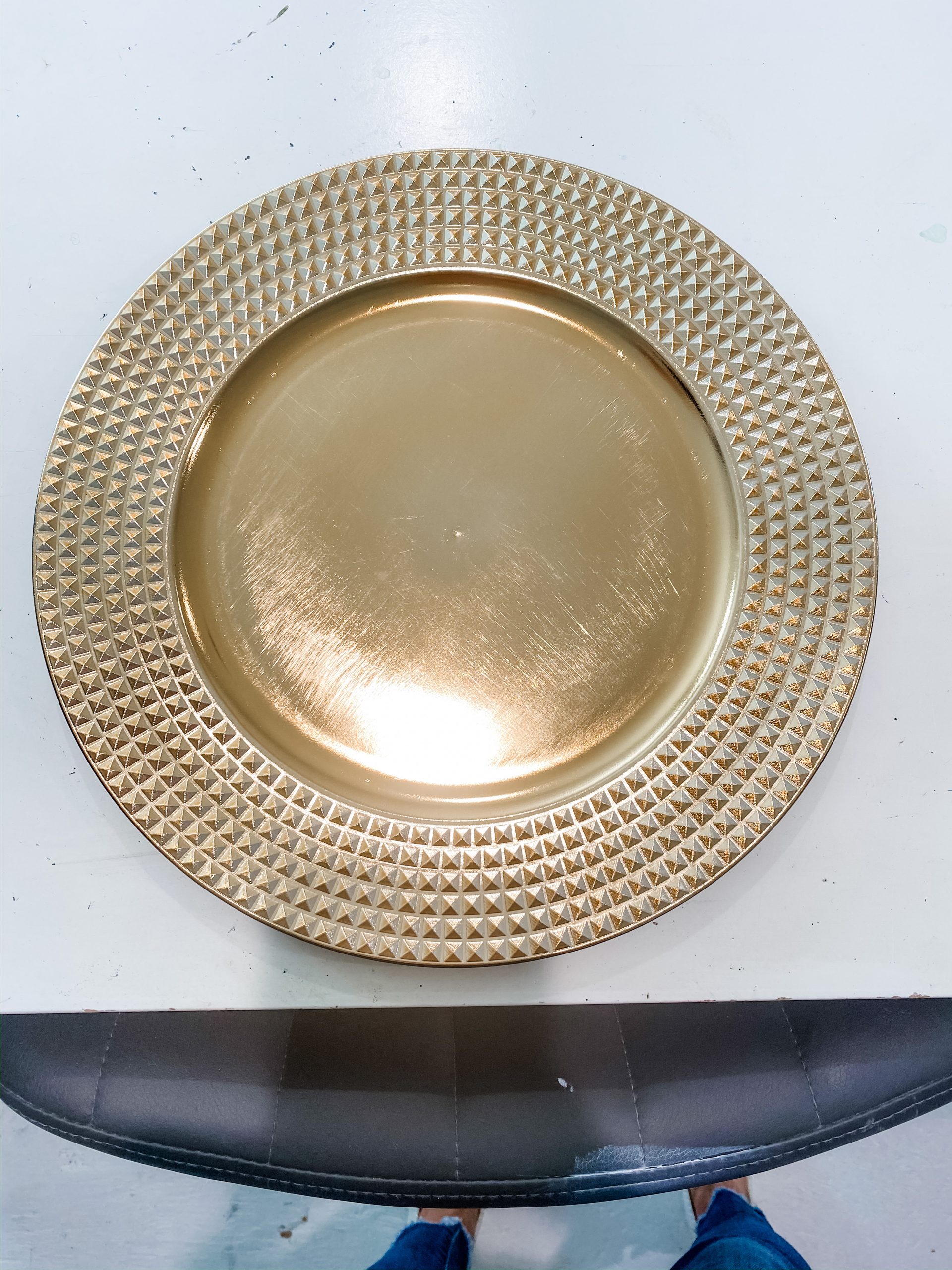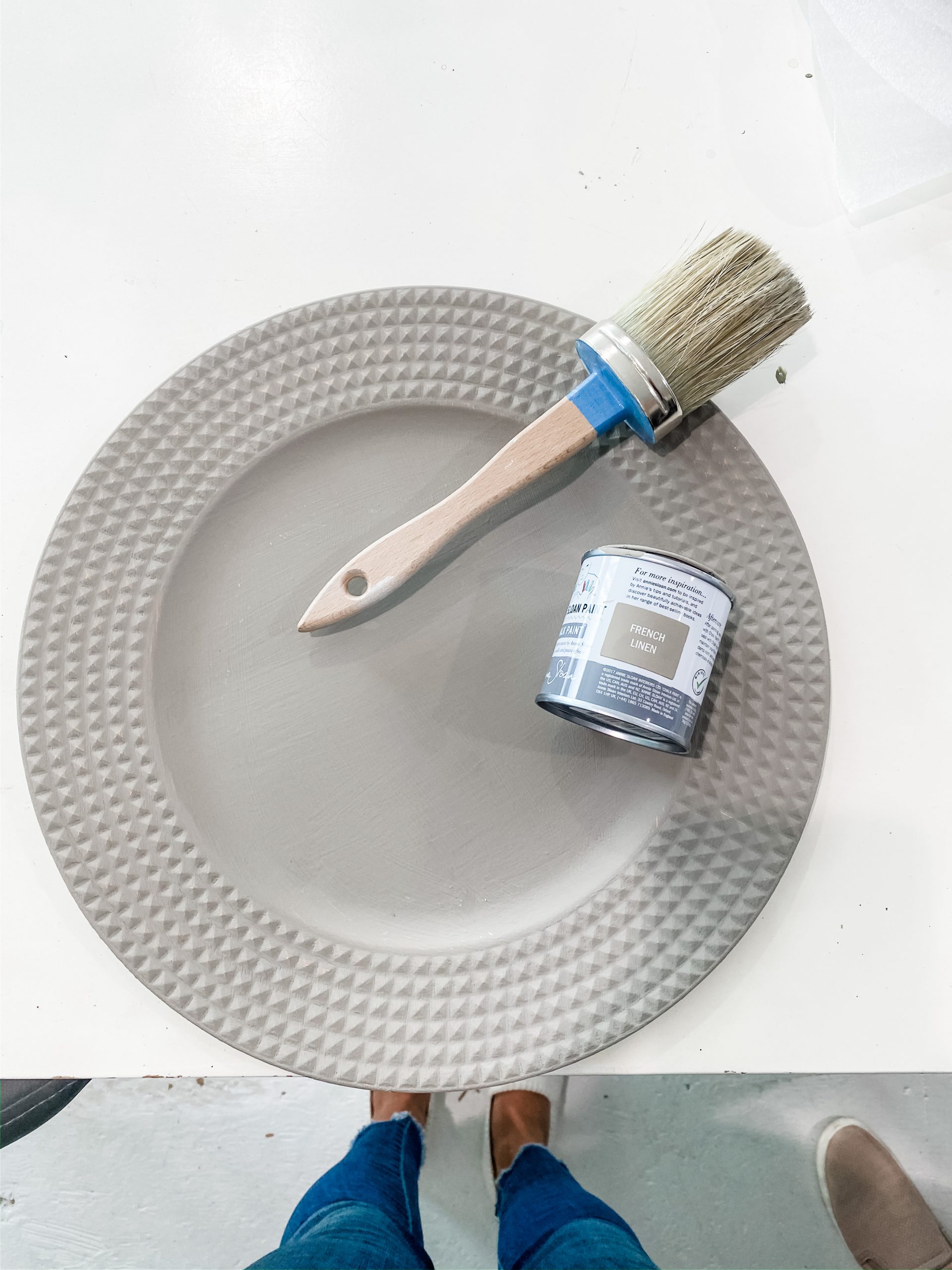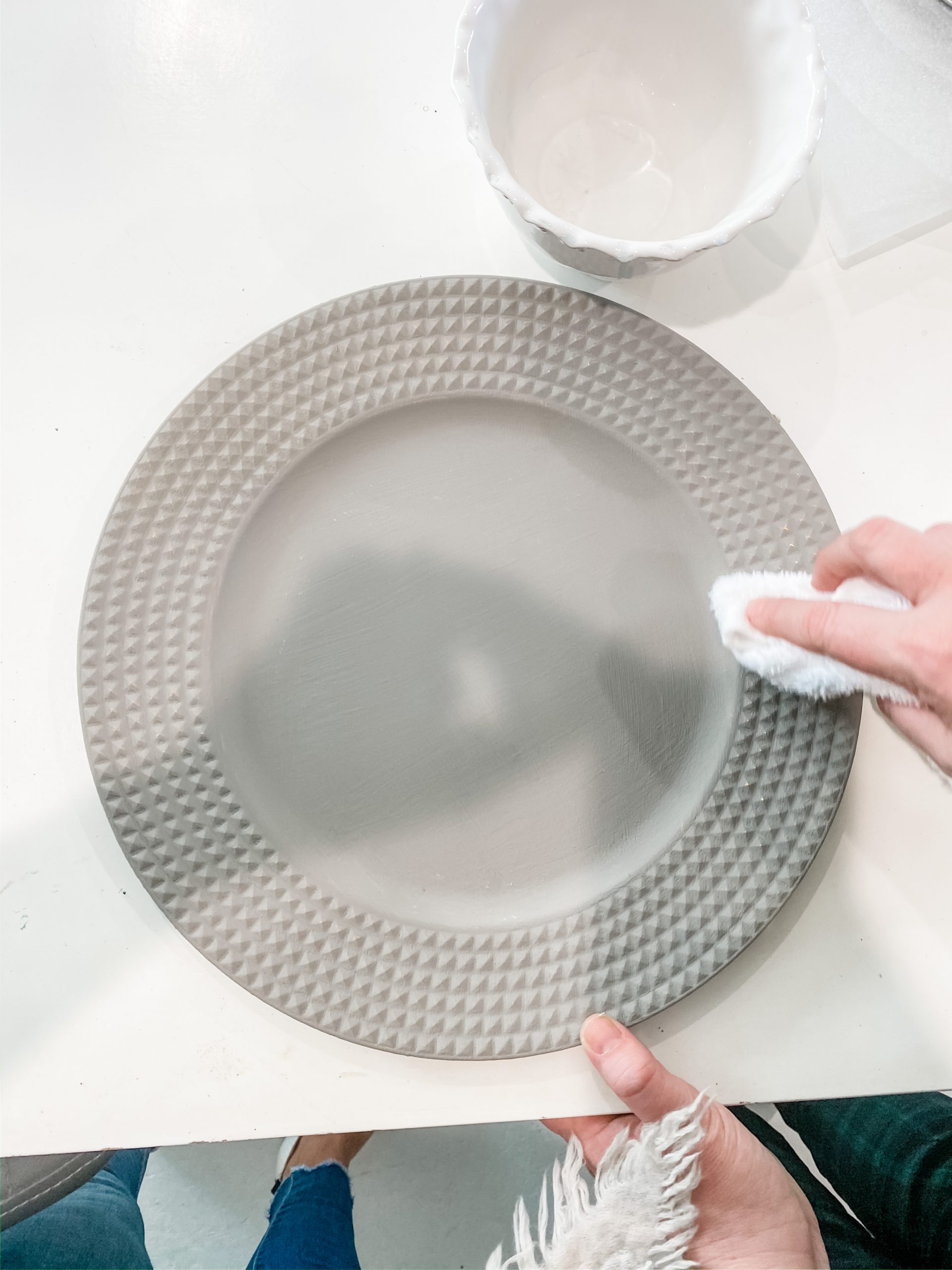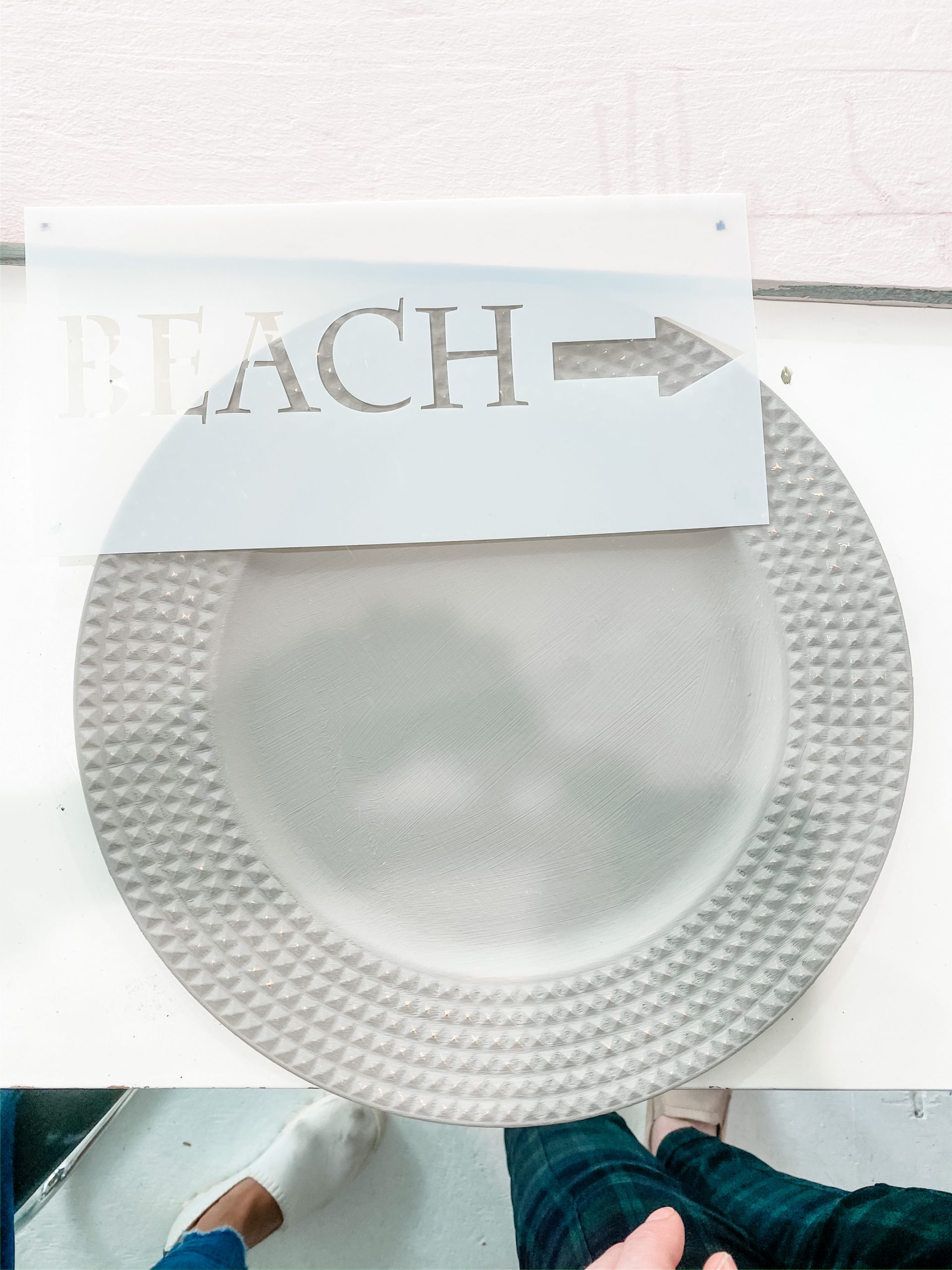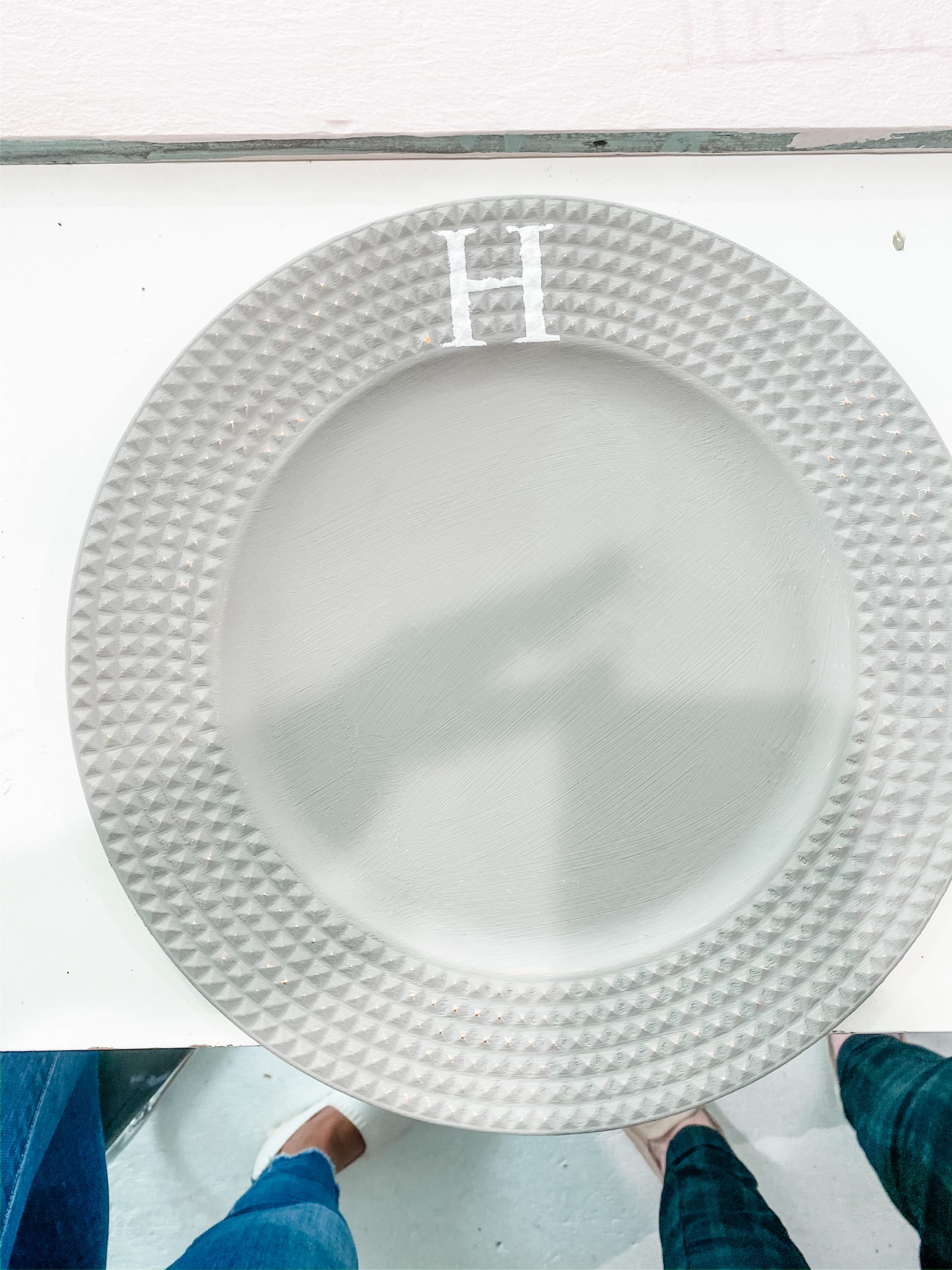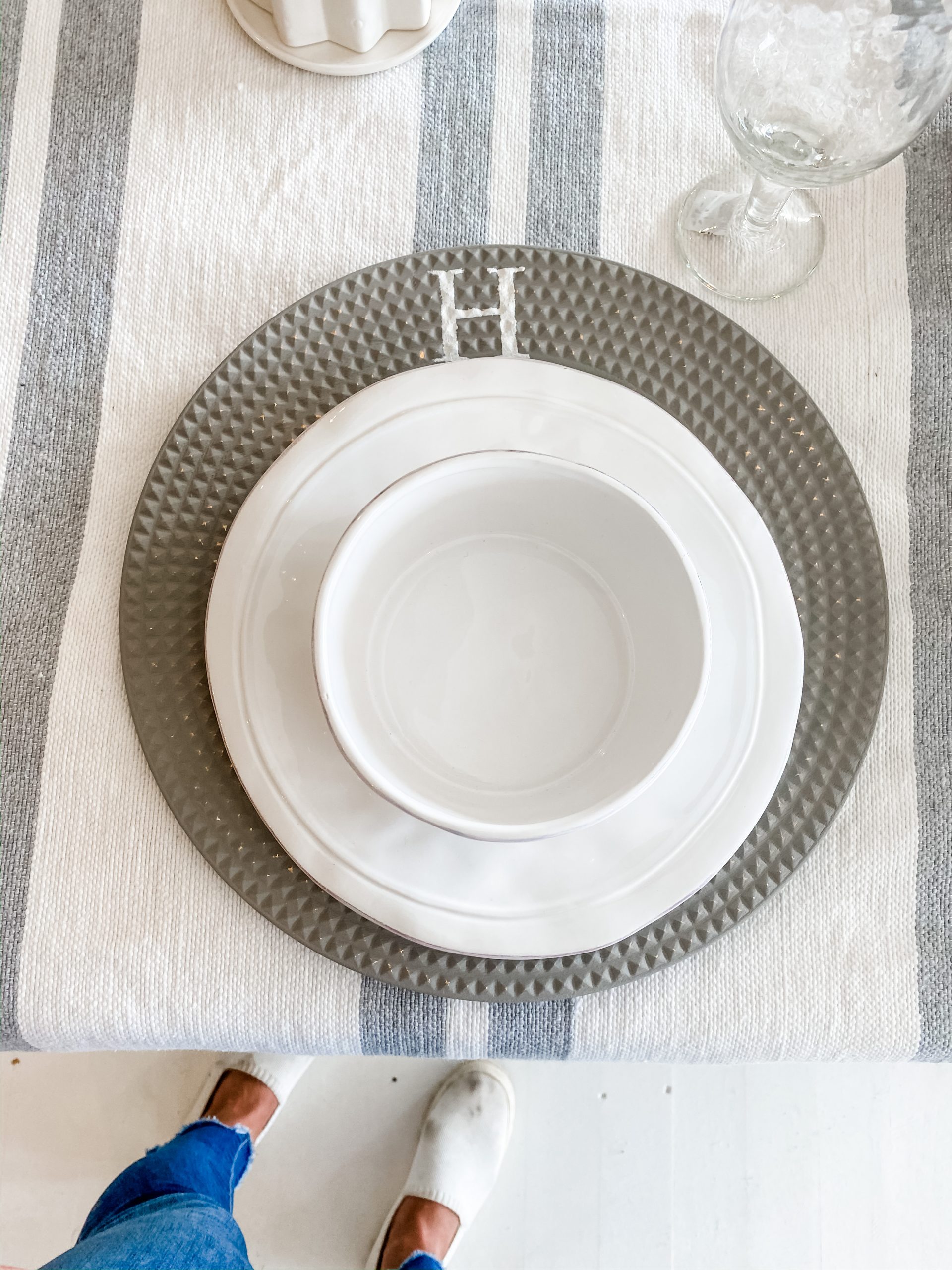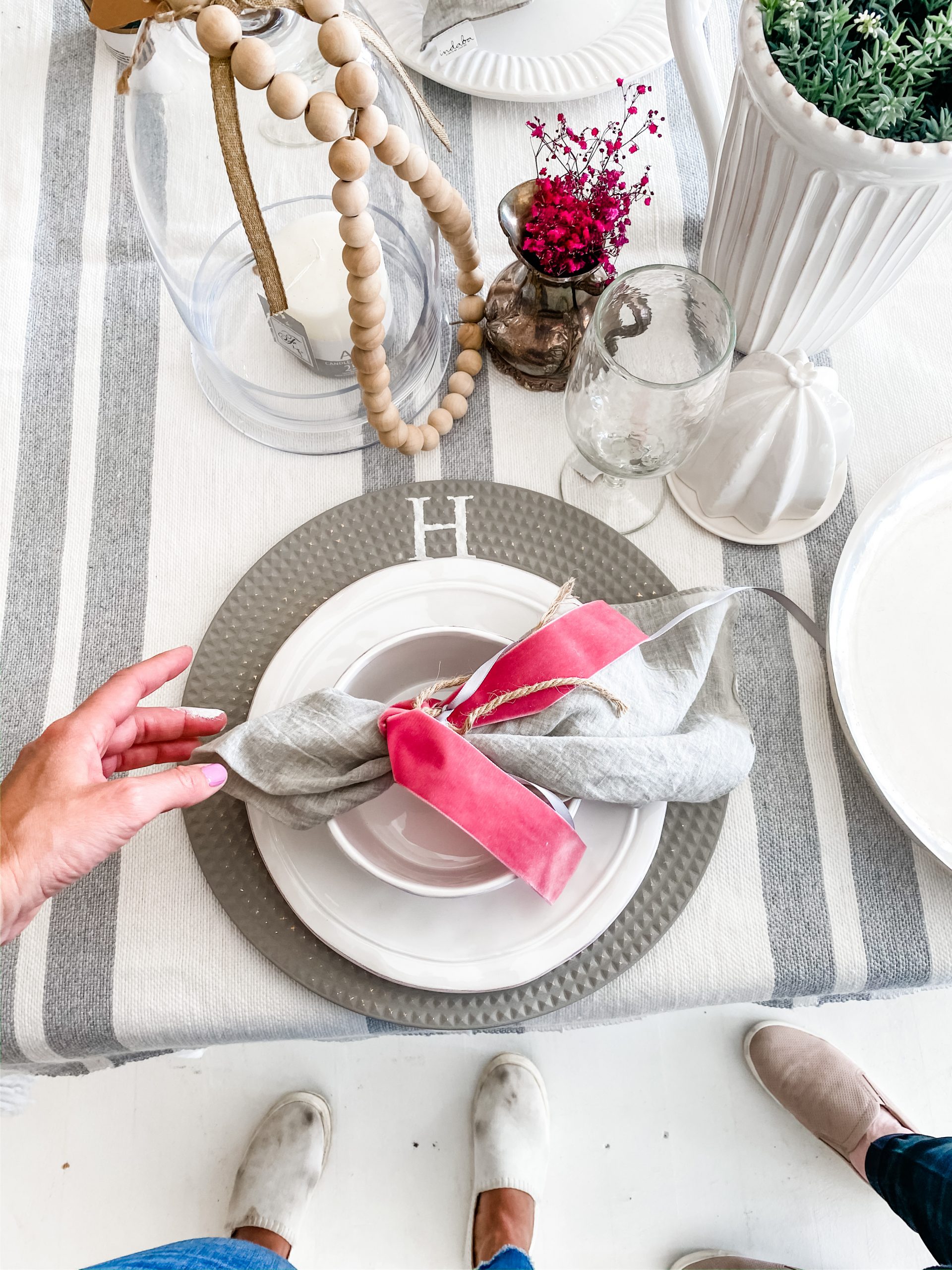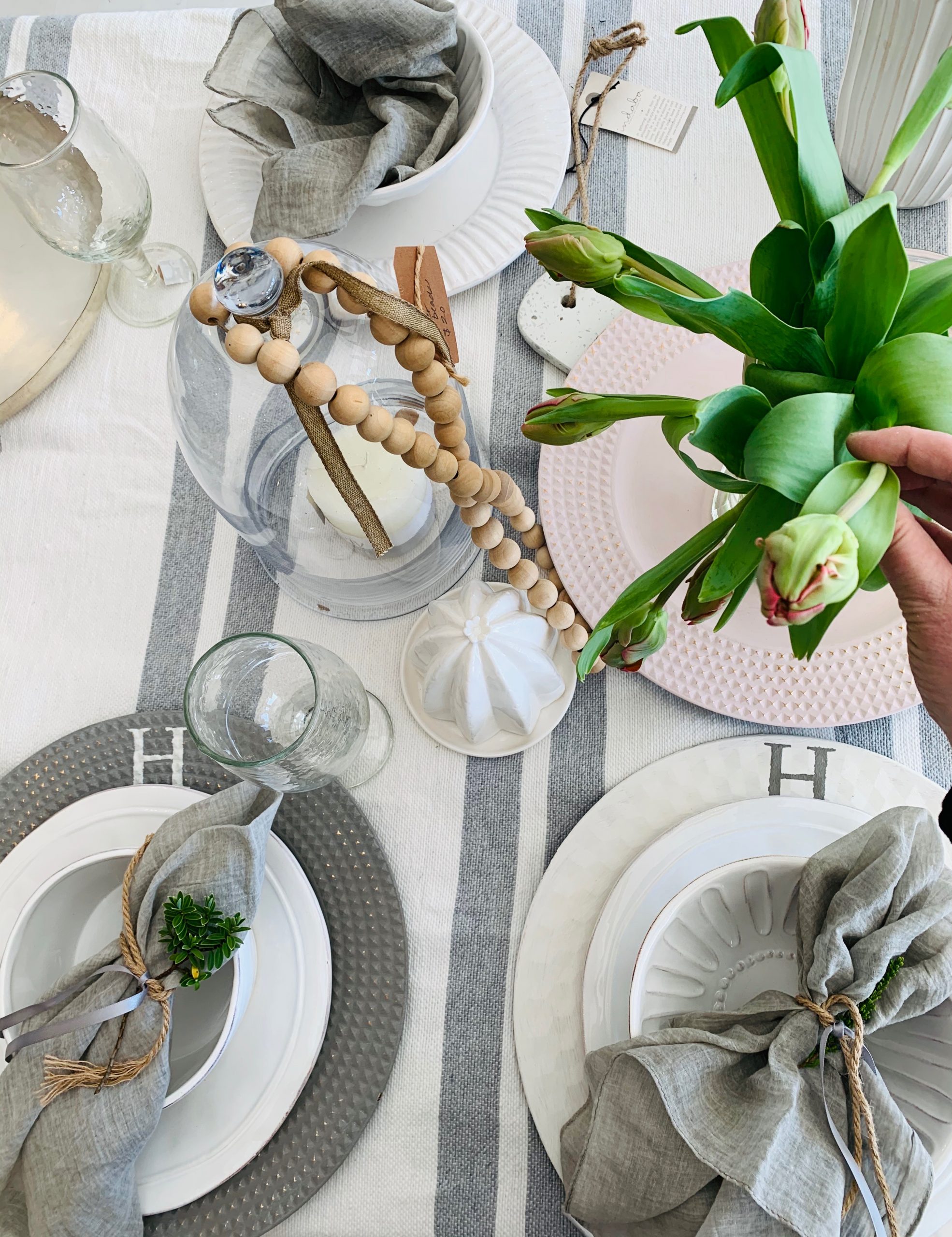 About Annie Sloan
Annie Sloan studied Fine Art for seven years before turning her attention to decorative painting. She is considered a world-leading expert in paint and colour.
Nobody is better qualified to invent and manufacture 
Chalk Paint®
. Annie's first book, The Complete Book of Decorative Paint Techniques, was published in 1988. Since then she has published 26 books on paint effects, colour and Interior Design. The invention of Chalk Paint® resulted from a need for a paint which could be used to achieve myriad decorative effects – but that could be applied, left to dry, and waxed in one day to accommodate for Annie's busy lifestyle as a working mother to three boys. Annie was making and using her own home-made paint for many years whilst writing books and working restoring stately homes in the UK and Europe. In 1990 she partnered with a Belgian factory to produce and sell the paint she had been making on a large scale. It was revolutionary. Chalk Paint® became a global phenomenon and Annie now has over 1,700 
Stockists
. Chalk Paint® remains the brand with the expertise that you can trust. Annie's high standards and hard-earned experience as a furniture painter, as an inventor, and as a consumer ensure that Chalk Paint® remains the best way to transform your furniture and your home. Annie uses Chalk Paint® on a daily basis and her exacting requirements guarantee an industry-leading standard. Annie's fine-art background and contagious enthusiasm for decorative painting has motivated both home painters and experienced professionals, unlocking countless creative potentials over the last 30 years. Annie Sloan is all about sharing her passion for decorative painting, and inspiring people to be creative and adventurous with her paints and colours.