You've probably seen tubs of sugar, coffee grounds, or salt on store shelves promising smoother, brighter skin. Have you ever wondered how to use body scrub effectively? Let me tell you…
Body scrubs are a mechanical exfoliant, meaning they physically remove dead skin cells from the outer layer of your skin with abrasive ingredients, like sugar or salt. This stimulates skin cell turnover, resulting in smoother, brighter skin and possibly preventing future acne breakouts. Body scrubs may are not for everyone, it really depends on your skin type.
Using a body scrub is relatively straightforward and safe, as long as you follow a few simple steps:
Rinse your skin in warm water.
Put a small amount of body scrub in your hand.
Gently rub it on your skin in small circular motions, using your hand or an exfoliating glove.
Scrub your skin gently for no longer than 30 seconds.
Rinse your skin liberally with lukewarm water.
Wash your skin using your regular cleanser. (You can also do this before.)
Pat your skin dry.
Apply a moisturizer.
Body scrubs temporarily disrupt your skin barrier and can dry out skin. Look for a product with oil-free sources of moisture, such as vitamin E. Pro tip: Avoid using loofahs – they tend to be bacteria magnets!
Now for the good stuff:
Featured ingredients:
Organic cane sugar: Provides gentle physical exfoliation to buff away dry, flaky skin
Sweet almond oil: Hydrates skin for a smooth, soft, and supple appearance
Organic sunflower seed oil: Known to be rich in vitamin E and fatty acids, this oil hydrates and conditions skin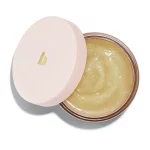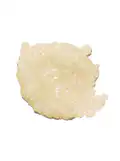 Shop SUGARBUFF with me

here