It's time to REAPPLY, want a safer SPF?
I've got options that protect YOU and the PLANET!
I hope y'all had a chance to enjoy the outdoors this weekend and indulged a little bit for #internationaldonutday! As we move into warmer weather this summer, I know many of us will be dusting off that questionably old sunscreen that has been sitting in our beach bags and hiding in our cupboards.
With that in mind, before you lather yourselves up with whatever you've got on-hand, take a few minutes and look for the sunscreen ingredients. I have some important information to share with you. 
Sunscreens have been getting a lot of attention over the past couple of years regarding their safety. However, it isn't only the safety for human health that being questioned, but also whether they are safe for our environment! Unfortunately, you can't just wash away toxic or harmful ingredients that many popular sunscreen brands contain. The ingredients get absorbed into our skin and what doesn't get absorbed by our bodies, washes away into our oceans. Here's the toxic truth: Most sunscreens contain two harmful chemicals called oxybenzone and octinoxate. Shockingly, these are known endocrine disruptors that have also been linked to the death of coral reefs and are still ever-present in sunscreens across the world.

Luckily, there are safe options out there, such as the Beautycounter Countersun Mineral line! This product line doesn't contain ANY oxybenzone, octinoxate, or other potentially irritating chemicals and is guaranteed ocean-friendly.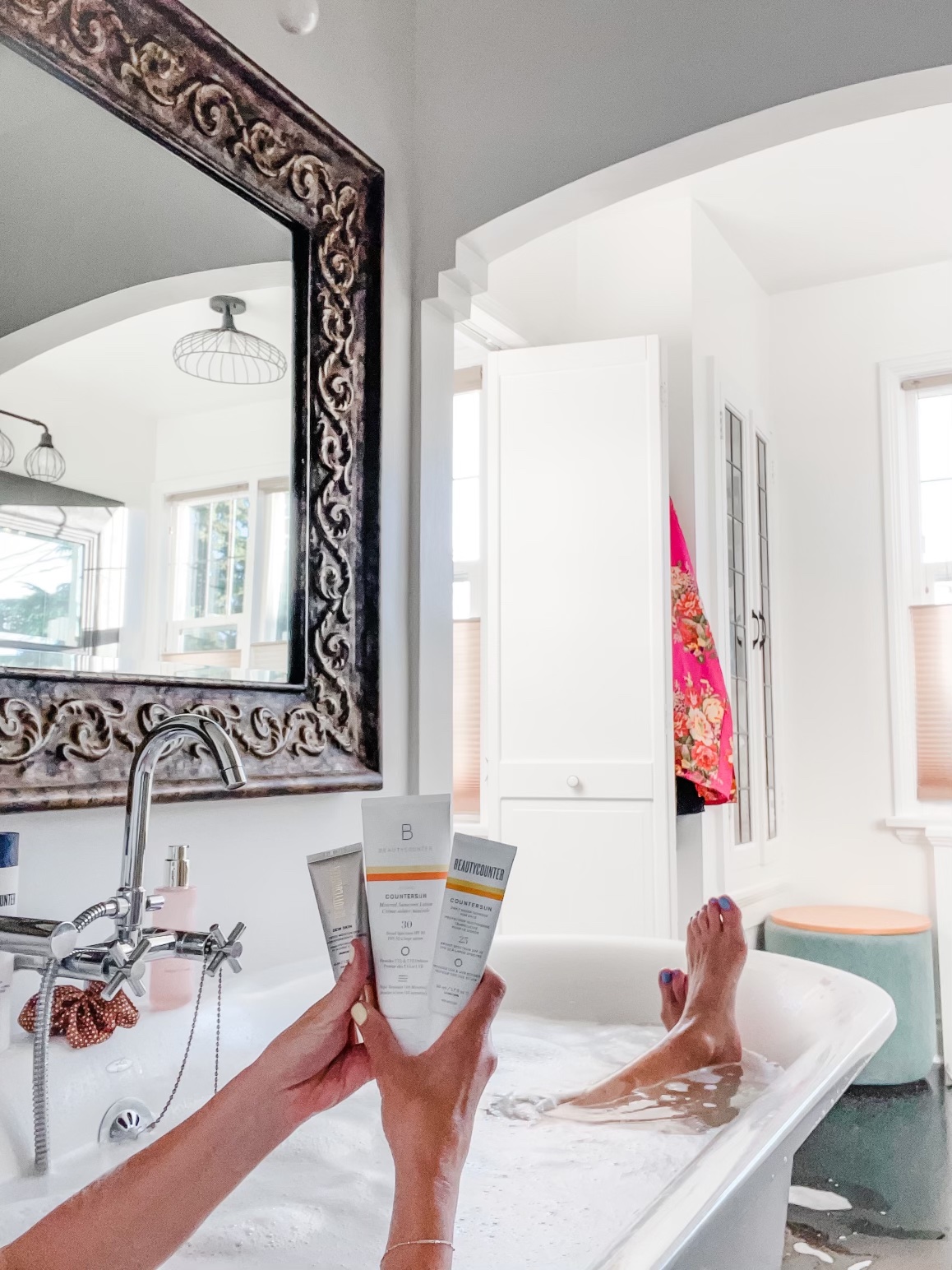 VALISURE DETECTS BENZENE IN SUNSCREEN
In addition to the controversy regarding the two ingredients mentioned above, Valisure (a U.S. independent pharmaceutical quality assurance program), recently published the results of a study on popular sunscreen brands. The results showed 78 popular sunscreen and after-sun brands had been contaminated with Benzine (don't worry, I didn't know what benzine was either).
Unfortunately, benzine is a Schedule 1 Toxic Substance as laid out in the Canadian Environmental Protection Act. This chemical is known to cause cancer with direct links to blood cancers and other conditions. In other words, "Benzene is a chemical that, when activated with exposure to the skin, blood, or organs, can affect changes in your DNA that cause mutations for cancers" as laid out in this article by SHAPE magazine.
This is big news, and as result, may possibly lead to a very large recall of sun care products!
THE SAFER SUN PROTECTION YOU'VE BEEN WAITING FOR.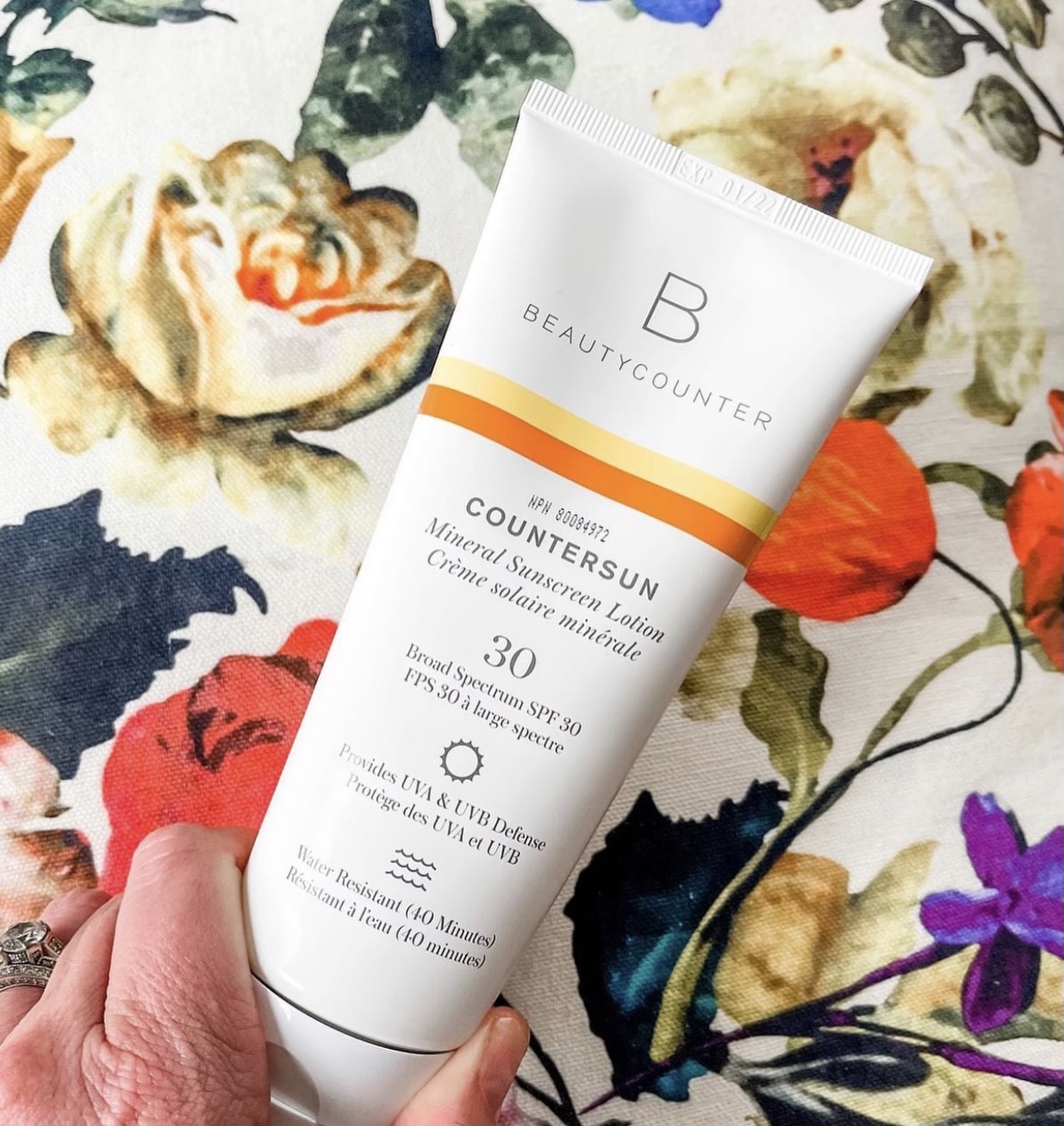 Beautycounter has rigorous screening and testing processes and bans toxic ingredients in every product. If you would like to learn more about the ingredient selection process, you can visit the information page here. On top of that, it has a really awesome sun protection and after-sun line called Countersun that I can't wait for you to try!
Sunscreen is an important part of our daily skin-care routine to protect ourselves from skin cancer. Additionally, an estimated 90% of the signs of aging are caused by the sun.
Beautycounter believes that the sunscreen people use on themselves, and their families should not only work but should also be healthier for both people and the planet. That's why the Countersun collection has been safer and ocean-friendly since day one.
The Countersun sunscreen contains a powerful ingredient that sets the formula apart: non-nano zinc oxide. In fact, this physical particle actually sits on the surface of the skin and scatters/reflects the sun's rays away. Additionally, it defends our skin against UVA, UVB, and blue (HEV) light rays—without harming the environment. Why non-nano zinc oxide? Therefore, since it is not 100% certain that nano materials (like nano zinc oxide) are safe for humans, they automatically don't make the shortlist in the formula!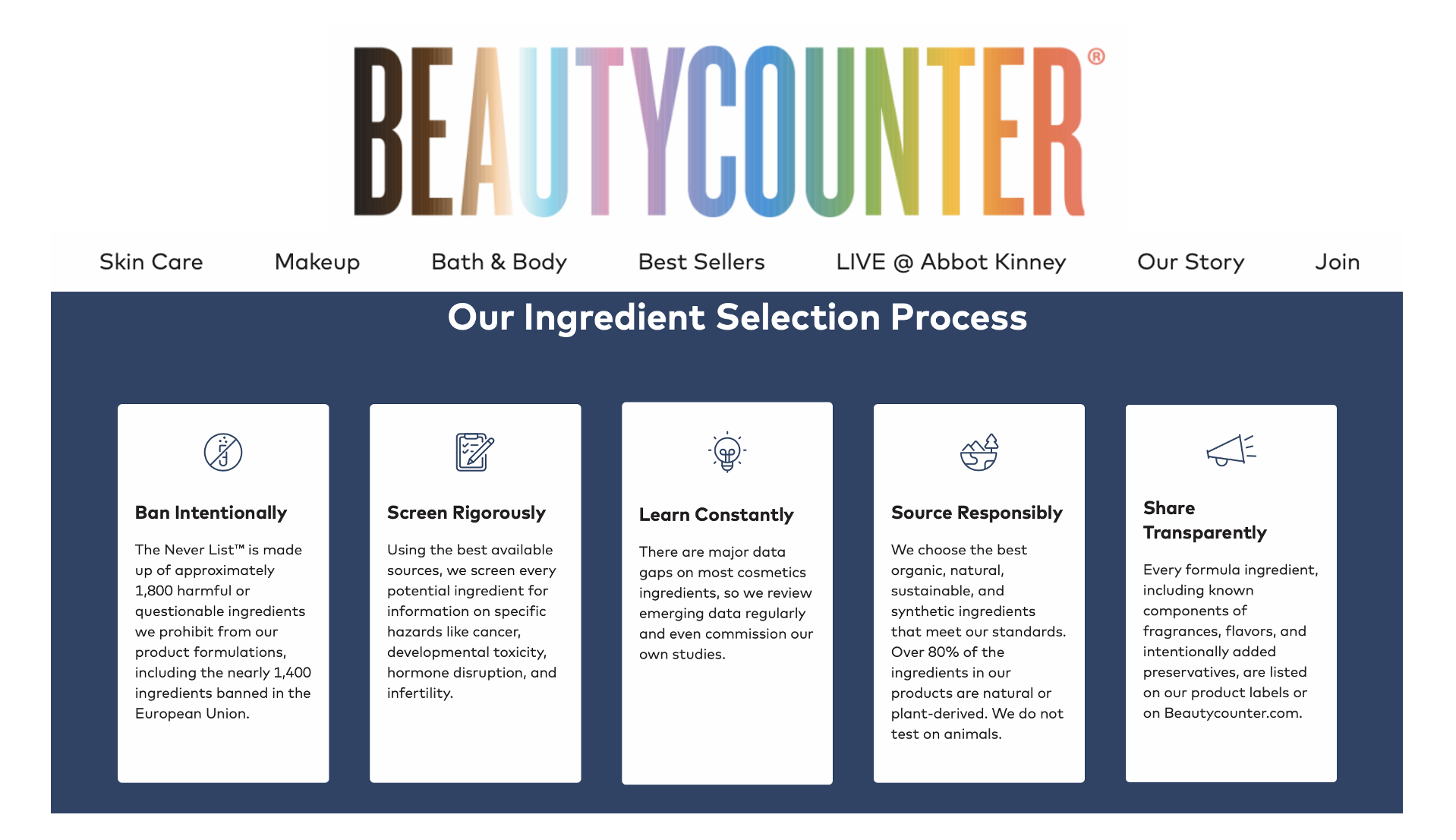 Beautycounter really is the best one-stop-shop for safer sun protection product. So, keep yourself and your family safe from toxic chemicals and give the Beautycounter Countersun line a try!