Christmas is coming and every year we scramble to come up with new scenarios for our "Elf on the Shelf", why not freshen up your traditions this year with a Mouse in the House.  These fun felt ornaments are perfect for mischief and fun with their wired tails and arms they can be naturally posed all over the house.  From Mademoiselle Mouse with her pink frothy dress to Studious Stuart to Angelica Angel there is a mouse for every house!  Whether its one mouse for the house or a whole family reflecting each child's interest it renews your holiday decor and provides new inspiration for each nights antics.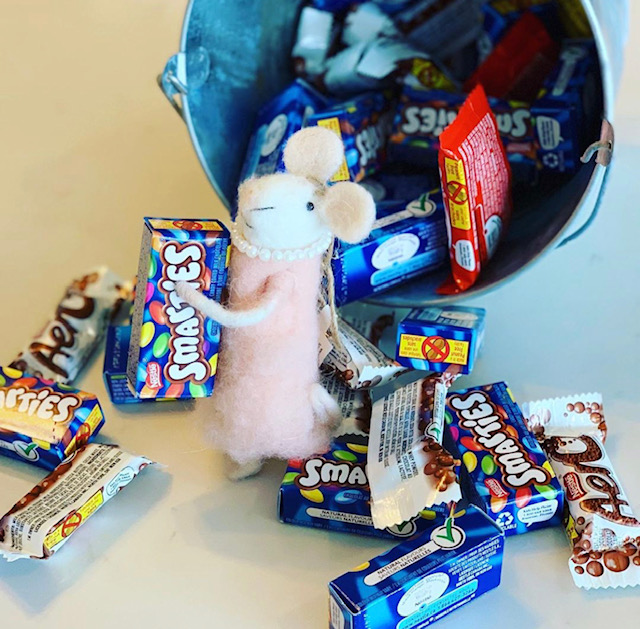 Kids will delight waking up each morning to search for their special friend and see them swinging from the tree, popping out of the cookie jar or hanging from the hands of the clock.  The wired tails are great for wrapping around stockings, candy canes or door knobs.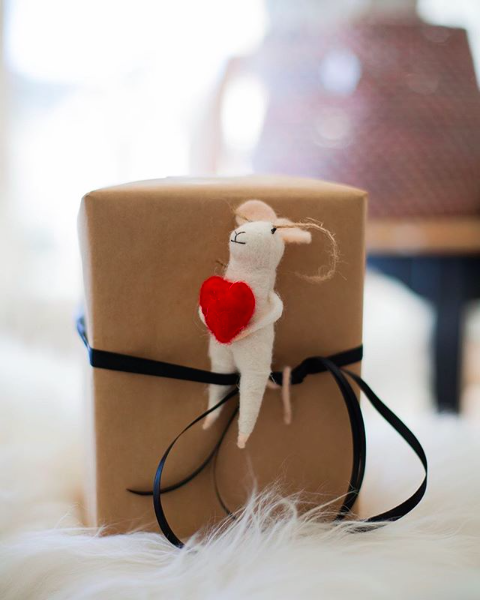 Our house mouse arrives with a copy of The Nutcracker, a wonderful holiday read that is in regular rotation at bed time.  The Nutcracker features an evil mouse king however the mouse in the house is from the Land of Sweets and the court of the Sugar Plum fairy.  They are sent to each house to deliver the magic of Christmas, they dance all night and ensure each child's dreams are filled with stories from the Land of Sweets.  Each morning their music stops and they can be found in all kinds of fun places.  When kids are really small they are perfectly sized and soft great for hanging from the tree where curious little hands like to grab.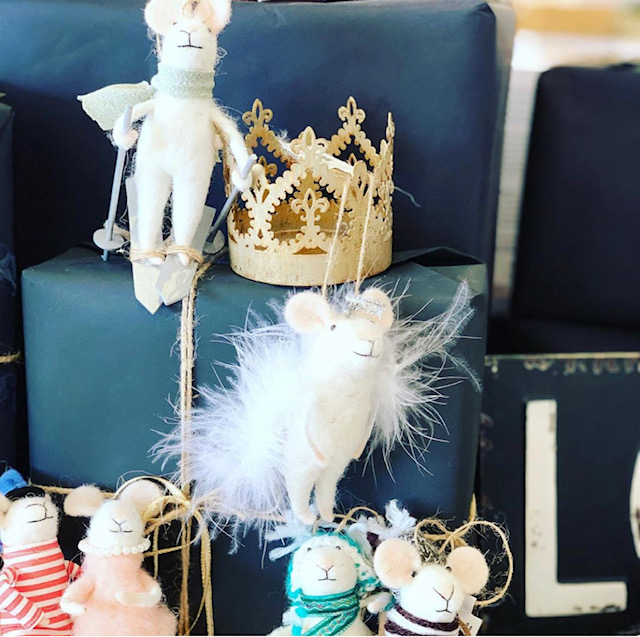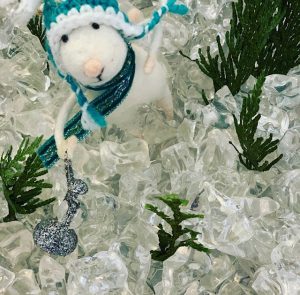 New traditions can breath life into a tired decor and provide new memories for the whole family.    The mouse in house is waiting for you at Five Fields Decor and Design!