Tickled Pink
Pink in all its shades has permeated every segment of home decor, from pillows to pots to toasters, pink is everywhere. While once thought to be feminine and fussy, it is now in shades that are cool, sophisticated and even masculine.
Decorating with pink is easy. It levels up all the neutral schemes many of us live with. Your grey sofa never looked more inviting than with a pale pink pillow, the taupe on the walls will feel fresh with a punchy pink chalkboard. A hallway will seem punctuated with a traditional press back chair painted deep salmon. 
The shade of pink is key. There are beautiful soft fleshy pinks perfect for upholstery and barely blushes that replace basic beige wall paint. Stronger pinks are saved for a statement pieces,  they are great in modern spaces and twin well with copper accents. 
If you are still hesitant to take the pink plunge, introduce it in a subtle way, such as napkins, placemats or even something as small as fresh flowers. You may well learn that pink flatters the skin, warms the heart, and is no longer Barbie's domain.   By: Deb Baker
Visit Us:
fivefieldsdesign.com
2070 Cadboro Bay Road
@Fivefieldsdecor
Himalayan Salt Bowl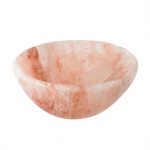 $30.00
Pink Wine Glass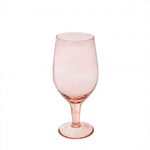 $15.00
Velvet Placemat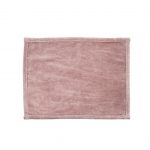 $10.00