Counter+ Overnight Resurfacing Peel
Self care with clean beauty.
How excited are you for the long weekend?!
Since we can't travel anywhere like we normally would for the May-long, I am definitely going to be taking these three days to catch up on some R&R.
My Overnight Resurfacing Peel is sitting on the bedside table and my new favourite Bed Head PJs are waiting on standby. So, you bet this girl is going to be glowing by Tuesday!
So soft, so cozy, and super cute, I can't wait to slip into my new PJs and wear them for 3 days straight…did I just say that?
If anyone else has a pair, I know you know what I'm talking about.
If you don't, you DEFINITELY should check them out. These guys specialize in pyjamas so you KNOW they are going to be top of the line in fashion and comfort!
Here are the ones I am wearing: Bed Head Pyjamas – Animal Instinct Long Sleeve Classic Stretch Jersey PJ Set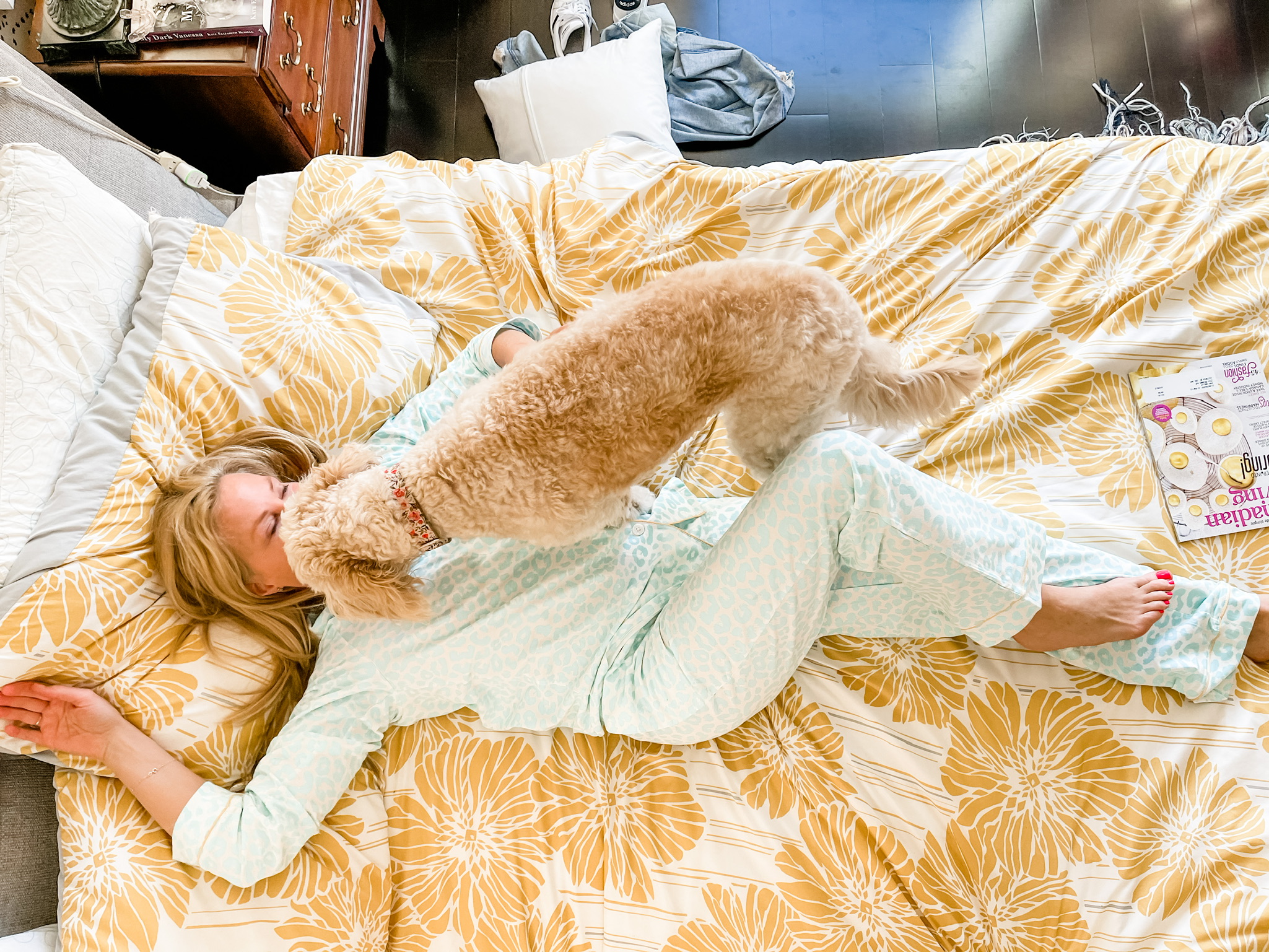 However, onto the main attraction that will have me so fresh-faced, I will have to start bringing my ID to the liquor store.
Counter+ Overnight Resurfacing Peel
Aka pure magic in a bottle. This vegan, AHA/BHA peel features a proprietary multi-acid complex, that when left on overnight, improves skin texture and boosts clarity without irritation or over-drying. Sign me up!
WHAT IS IT MADE OF:
With glycolic, malic, and botanically derived lactic acid, the formula clears away dull surface cells, while arginine and essential fatty acids help smooth to reveal a brighter, healthier looking, renewed complexion.
FEATURED INGREDIENTS
Glycolic Acid:

 improves skin texture, resurfaces, exfoliates.

Lactic Acid:

 stimulates cell renewal promoting a smoother, radiant-looking complexion.

Citric Acid:

 helps refine and renew skin.

Arginine & Fatty Acids:

 aids in conditioning and moisturizing skin.
HOW TO USE:
Apply 1 to 2 pumps to clean face and neck and leave on overnight. It may tingle upon application. Allow product to fully absorb (3 to 5 minutes), then follow with a moisturizer. Use every other night.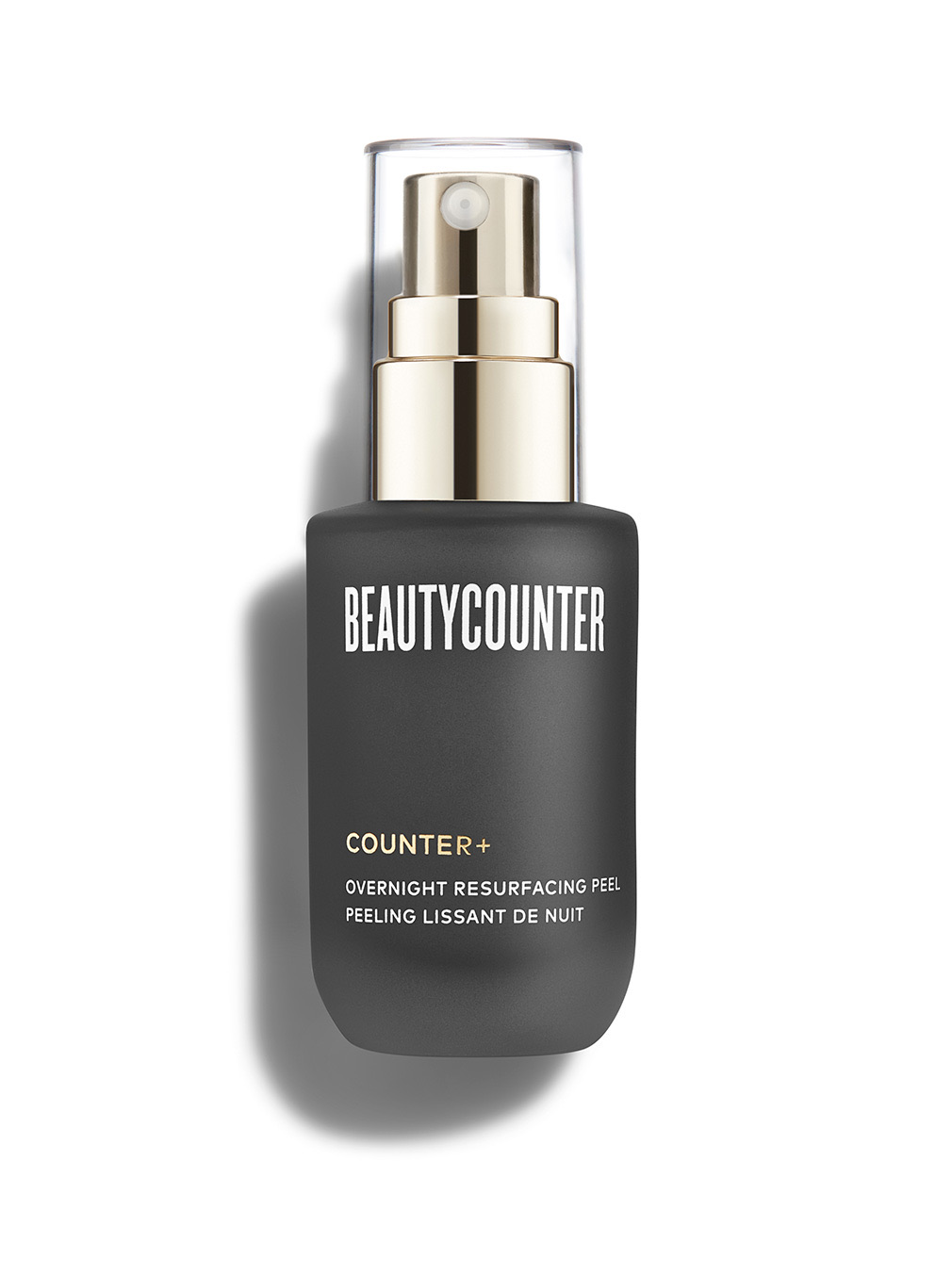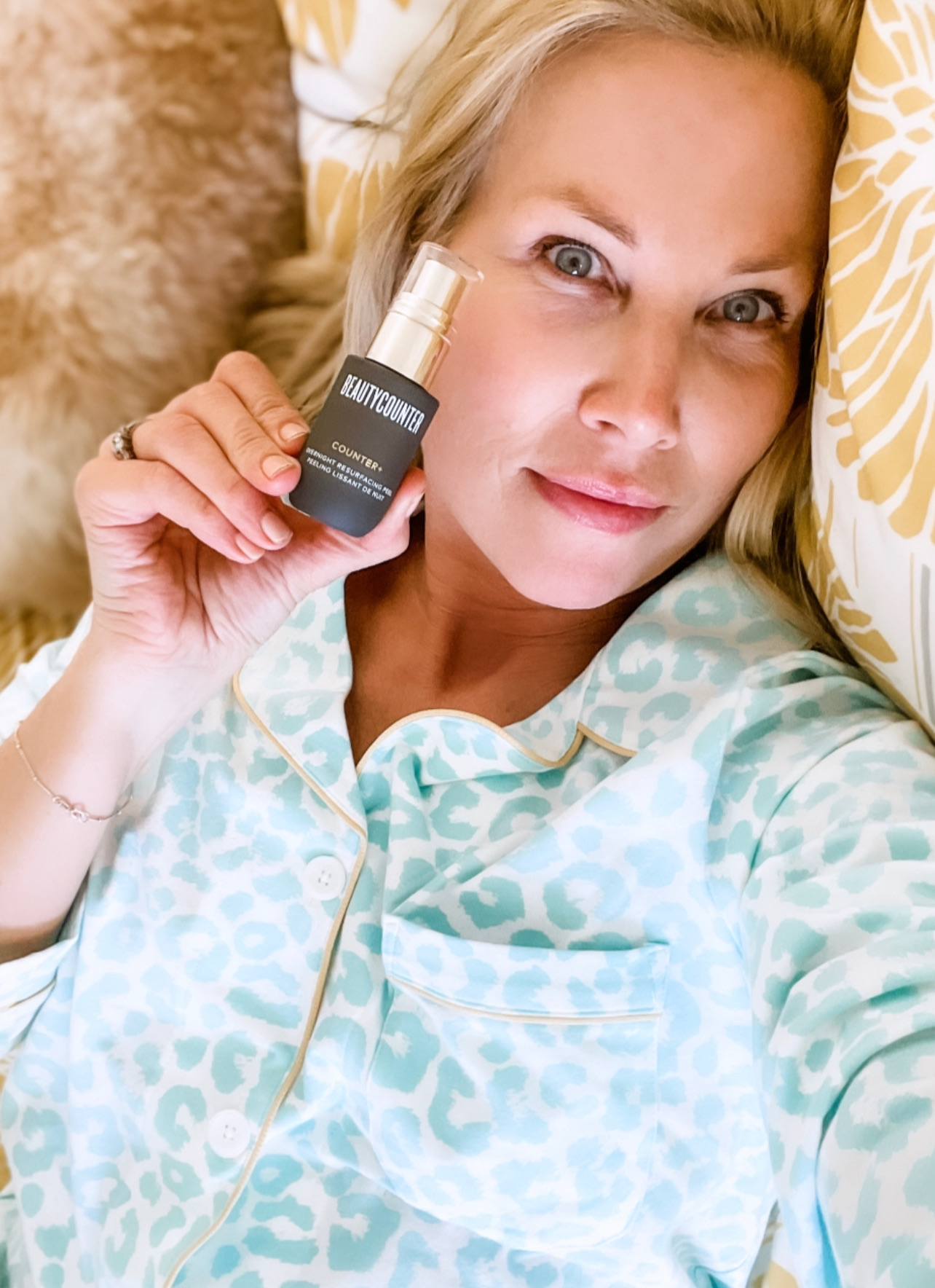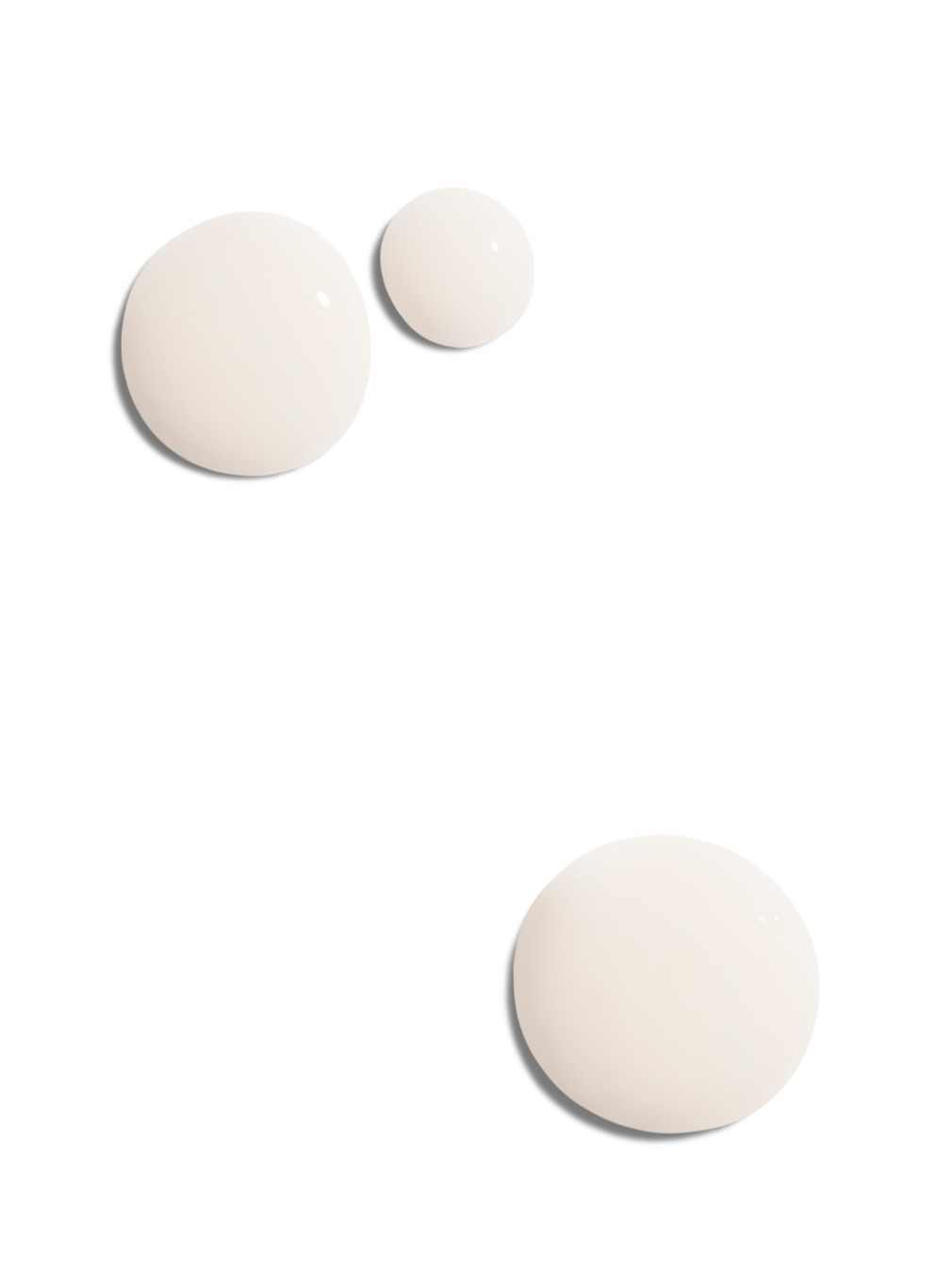 GOING BEYOND CLEAN:
It is vegan, cruelty free, and made with ingredients of the highest standard so you can trust that this peel is clean and free of any toxic elements.
Moreover, the Overnight Resurfacing Peel is formulated without PEGs and formaldehyde-releasing preservatives that may be found in other peels.
Many peels use high levels of one or two resurfacing acids that may cause irritation. This peel uses a combination of both resurfacing acids and soothing acids to aid in cell turnover, effectively improving skin texture while being gentle on the skin. Going clean with your beauty products can have such an impact on your self care routine!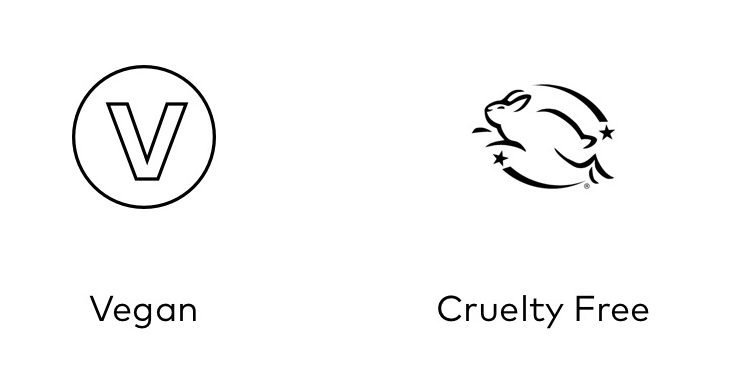 WHY SWITCH TO CLEAN BEAUTY:
There are so many reasons to switch to cleaner products. Maybe you have concerns about how your personal-care products might be negatively impacting your health. Or your children's health. Or the environment. Perhaps you're just tired of buying skin care products that don't do what they claim.
Whatever your reasons—you're here, and you're ready to make some clean swaps. And guess what, I am here to help!
If you are looking for some other ways to relax this weekend, take a look at my 8-step guide to the ultimate relaxing bath!  So now you know what I have planned, does anyone else have self care on the menu this weekend?!